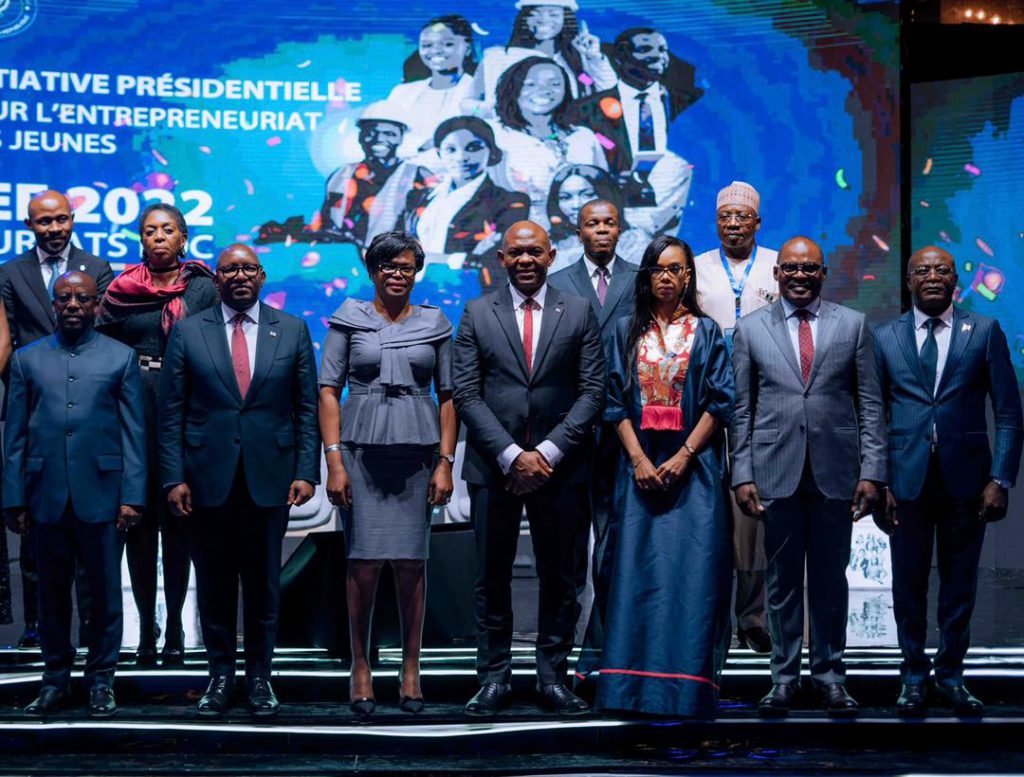 This past week represents everything the Tony Elumelu Foundation stands for – our commitment to achieving inclusive, Pan-African and global impact; our dream, hope, and aspiration to raise the next generation of young and enterprising African changemakers; and our vision for a public-private sector handshake, one that would catalyse and accelerate Africa's development.
It has been quite an eventful, albeit rewarding past couple of days for me and my team, especially being recognised for our work across Africa.
Firstly, I was in Abuja, to receive the 2022 ECOWAS Prize of Excellence Award for Deserving Citizens of the Community in recognition of our contribution to promoting regional integration, peace, and socio-economic development across Africa through TEF.
Later, I touched down in Sokoto, to receive the Nigerian Army Appreciation Award at the 2022 Chief of Army Staff Annual Conference, an award that honoured TEF's economic empowerment of wives of slain soldiers, who lost their lives fighting to keep Nigeria safe and secure. Through this special programme, 220 widows of late Nigerian Military officials will receive training, mentorship, and $2,000 seed capital each to develop their business and provide for their families.
After these, all roads led to the Democratic Republic of the Congo (DRC), for the announcement of the 2022 Tony Elumelu Foundation entrepreneurs; a truly significant event for us at TEF.
And these are the reasons: Firstly, we surpassed our initial commitment of empowering 10,000 African entrepreneurs in 10 years. From 2015 to date, the Tony Elumelu Foundation has disbursed over $85,000,000 directly in seed capital to over 18,000 young, brilliant, and enterprising African entrepreneurs, across all 54 African countries.
Next, our selection took place outside Nigeria, the first of many to come. It was a grand gesture for the DRC government to support the Tony Elumelu Foundation in empowering 100 more entrepreneurs from the DRC.
A little back story – at the 2019 TEF selection announcement in Lagos, the President of the DRC, H.E, Félix Tshisekedi not only honoured us with his presence, but his government sponsored all selected TEF entrepreneurs from the DRC. And this year, the DRC government under his leadership and through the Ministry of Finance is committing $600,000 to empower more Congolese entrepreneurs – a true public-private sector handshake.
What better way to thank President H.E, Félix Tshisekedi and his administration, than to host the 2022 Tony Elumelu Foundation selection in Kinshasa, the DRC.
We are beyond proud of what the Congolese government is doing- recognising, prioritising and supporting their young, and I call on all African presidents to do the same.
Let me congratulate the 2022 cohort of the TEF Entrepreneurship Programme for the sacrifices and commitment they made that earned them the reward of $5,000 non-refundable seed capital. Now that you have earned your luck, I urge you to continue to be ambitious, because the journey has only just begun. And when you get to the top, remember that your success is not just for you, your family, your community or your country – your success also means success for your continent so that collectively we will all play our roles in developing Africa.
I would like to thank Mr. President, our host, H.E, Félix Tshisekedi, the Prime Minister, Finance Minister and other distinguished ministers of the DRC for the warm welcome and the support given to the Tony Elumelu Foundation over the years. To my team – the board members of UBA, the team at Heirs Holdings, and the entire TEF team both those at home and those who journeyed with me to the DRC for this occasion, thank you for your tireless commitment to our vision of improving lives and transforming Africa.
It is an auspicious time for all of us as Africans. Next week, African leaders from the public and private sectors will meet in Washington DC, a great symbol of the United States' reengagement with Africa and an opportunity for true partnership. I am pleased that a key theme is entrepreneurship and that TEF is playing a central role; we shall be bringing our TEF Entrepreneurs to DC to share their stories of impact.
We are pan African – we are global – I look forward to exciting opportunities to challenge growth models, catalyse our young, create common futures and shared values.
This is the legacy that I am building – to spread luck and share the business values that I have benefited from, because the success of one African should pave the way for the success of all.
On a final note, I charge all the outstanding 2022 beneficiaries of the Tony Elumelu Foundation: the future of Africa is now in your hands. Go and make the world a better place.
#TOEWay #TEFEntrepreneurs #TEFImpact