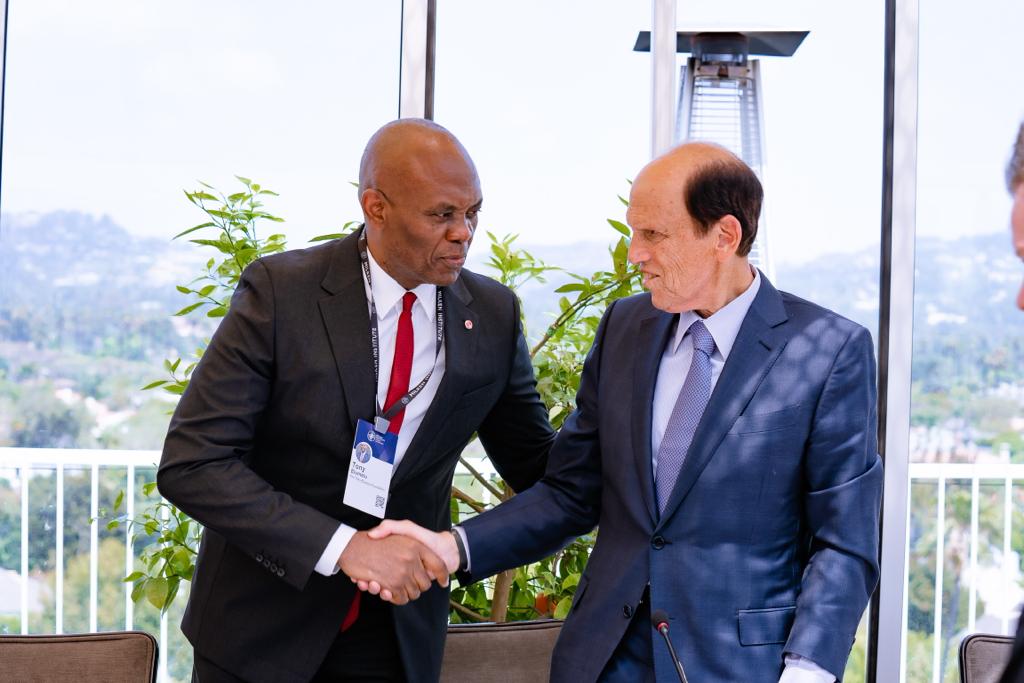 I am a banker and I created a bank – United Bank for Africa Plc. A bank that is now in 20 African countries, serving over 35 million people across the continent – but also operating in London, Paris, Dubai, and the only African bank that can accept deposits in the United States of America.
We know bankers have been criticised – at times rightly so – we know that money has been cheap in some jurisdictions, and money has been mismanaged, misapplied, but we think that with governance and management, all of this can be addressed.
I am also an entrepreneur – and a firm believer in doing well and doing good, and doing both simultaneously and not one waiting for the other.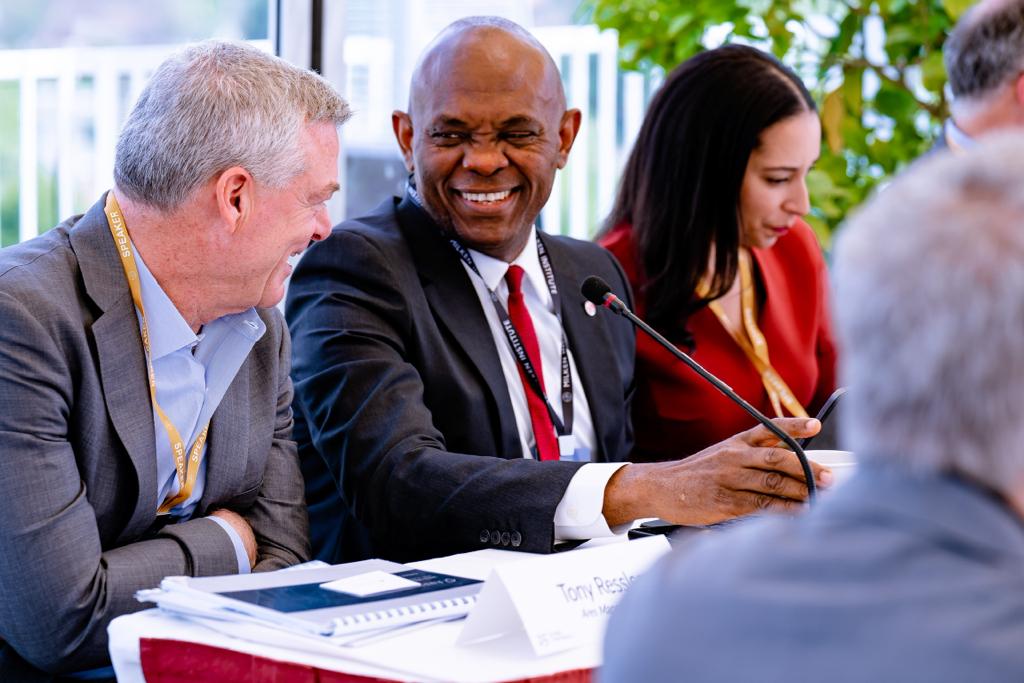 I have established one of the largest philanthropies in Africa – The Tony Elumelu Foundation. Our family seeded the sum of US$100m to the Foundation to help identify, train, mentor, and most importantly, provide non-refundable seed capital of $5000 to each of the beneficiaries.
We aimed to touch 10,000 young African entrepreneurs over ten years, but in only seven years, we have funded over 15,000 African entrepreneurs from across all 54 African countries.
But when I look at my businesses – healthcare – hospitality – Energy – Resources – and yes finance – a mission of social good is fundamental to all of them
In the bank, we:
– Catalyse financial inclusion
– We use technology to give access to all
– We fund women
– We fund entrepreneurs.
In the Insurance business – we are helping to take insurance to all;
– The rich and the poor;
– The bottom of the pyramid
We believe in inclusiveness – gender inclusiveness and inclusiveness across society – rich, poor, those in urban areas, and those in rural areas.
We do this through our insurance business. We also intermediate with the rest of the world because Africa needs a financial champion.
United Bank for Africa (UBA) is Africa's global bank and is proudly playing this role.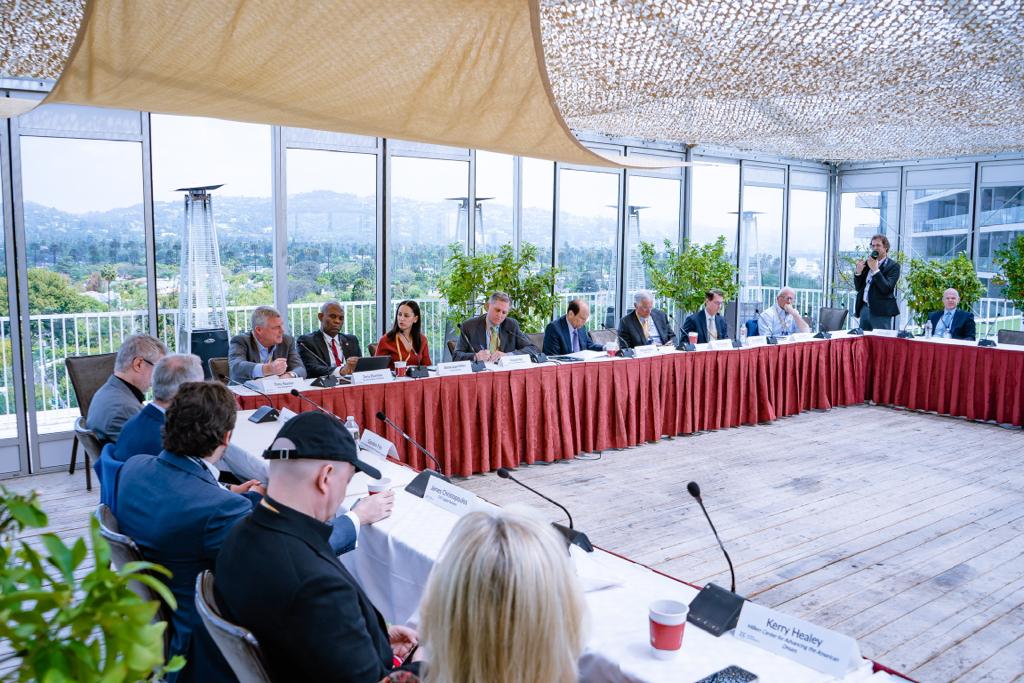 I am a private sector guy.
It is the private sector that is going to change Africa – but a private sector that demonstrates good governance and responsibility.
Finance in Africa understands that role – but when I speak of Africapitalism, a philosophy that calls on the private sector to be involved in catalysing development on the continent by investing in critical sectors and helping to mobilise capital, it has global resonance.
In the US and the UK – I see the same issues – young entrepreneurs – often from disadvantaged and disenfranchised backgrounds are excluded – we need to support these people – we need to channel the positive energy, channel the opportunities – and be inclusive and beneficial for all.
COVID taught one clear message – that we are all very closely linked. What started in a village, in a small community in China, soon spread all over the world.
In fact, had the impact that wars could not have in the world.
There is a lesson for all of us – and that lesson is that poverty anywhere is a threat to all of us everywhere.