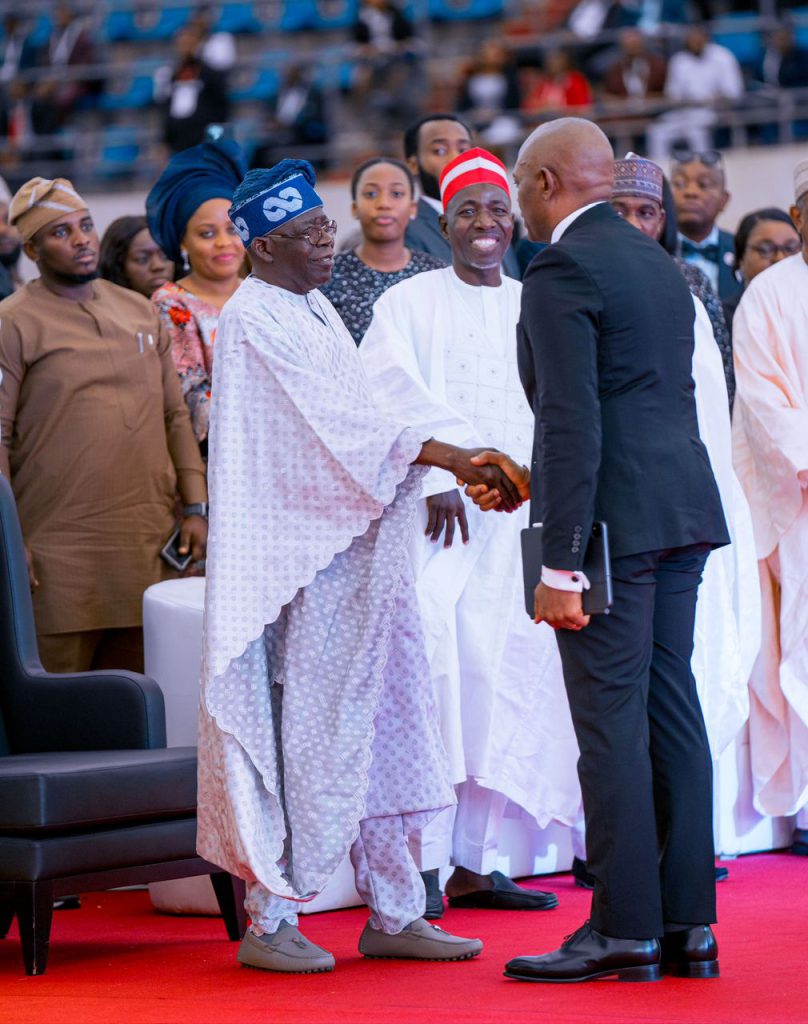 The President of the Federal Republic of Nigeria, His Excellency; President Bola Ahmed Tinubu, GCFR, in his opening speech yesterday, reiterated TOE's thoughts on the need to invest in our power sector by creating regulatory structures that reward success, that deliver to our people, our schools, our hospitals and our industries, the sustainable and robust power supply that our country so urgently needs.
The Press Statement released by the state house reads…
"…He Referred to the Keynote address delivered by the Chairman of UBA Plc and Heirs Holdings, Mr. Tony Elumelu, who he praised for setting an agenda for economic growth and development. President Tinubu bemoaned the inability of the country to eradicate poverty and tackle poor electricity supply, despite Nigeria's abundance of gas."
The president also made a commitment to ensuring that Nigeria generates and distributes the electricity the economy requires to thrive.
Read the state house press release
here.