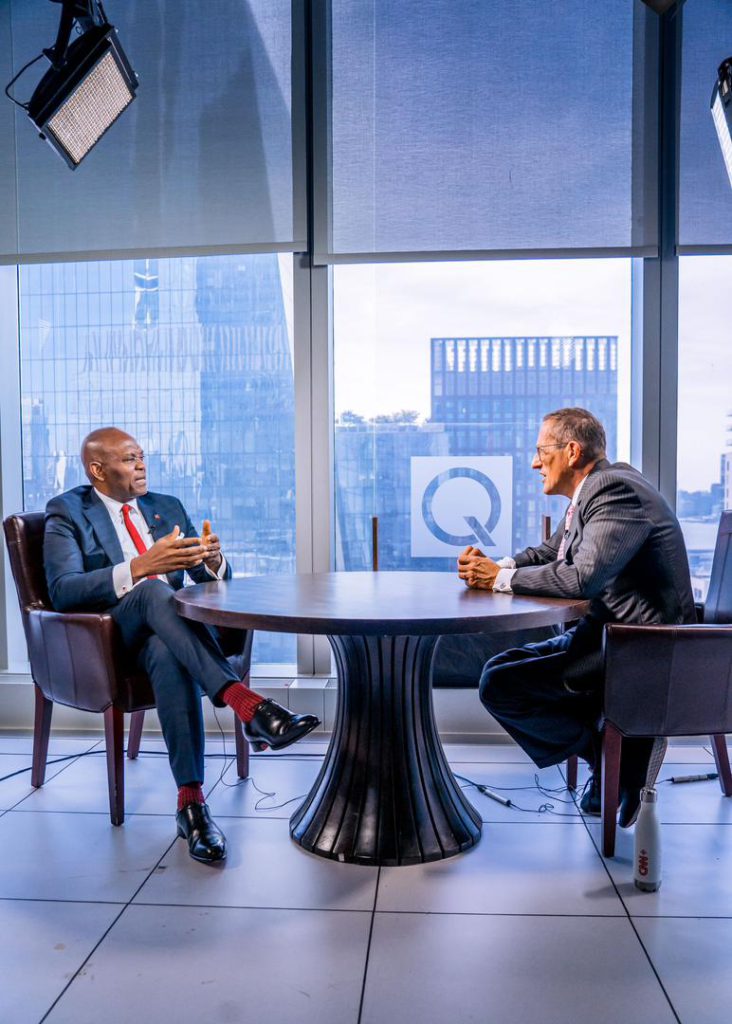 'Every year, we identify one thousand Africans and give them a non-refundable seed capital of $5000 each, we train them, mentor them and set them free. We train them because we have seen that if you give someone capital without preparing the person, they won't succeed. Through what we do at The Tony Elumelu Foundation, our entrepreneurs are helping to lift the needle in terms of the transformation of Africa.'
On the sidelines of #UNGA78, I sat down with CNN's Richard Quest on 'Quest Means Business'.
I shared my thoughts on what we must do to help the next generation of Young African leaders.
Click to watch the interview.
#TOEWay