What motivates me? Two things:
Lessons from my own story, my own life. Is my life so very different from others? Was I blessed? Maybe – maybe not. I have succeeded, but also, I had luck. Being at the right place at the right time. The benefit of a particular meeting, the trust of a mentor or a colleague. Their appreciation that I could go far.
That is why I'm trying to democratise the luck that I had, by creating opportunities and empowering youth across Africa. This is what we are doing at the Tony Elumelu Foundation.
I say it often, I am inspired by the youth of this great continent. They don't have infrastructure, certainty, defined career paths, Ivy League opportunities – but they are hungry for success. I have worked with and continue to work with some of Africa's finest and brightest minds. This generation has everything it takes to transform our continent. And they know how to do it the right way – we have discussions on sustainability, on our shared and precious environment, on equity. They see the dramatic changes in climate – they are already developing businesses models to address these challenges – to build a more equitable business approach. To be, dare I say it, Africapitalists.
The second is Legacy.
On July 31, 2010, as retiring CEO of the United Bank for Africa, I announced the establishment of Heirs Holdings and the Tony Elumelu Foundation.  I had a vision of building a legacy, not just for myself, but for others.  Today Heirs Holdings has grown in ways we could not imagine, with investments in financial services, power, oil and gas, real estate, hospitality and healthcare.  Heirs Holdings has achieved so much, in so little time.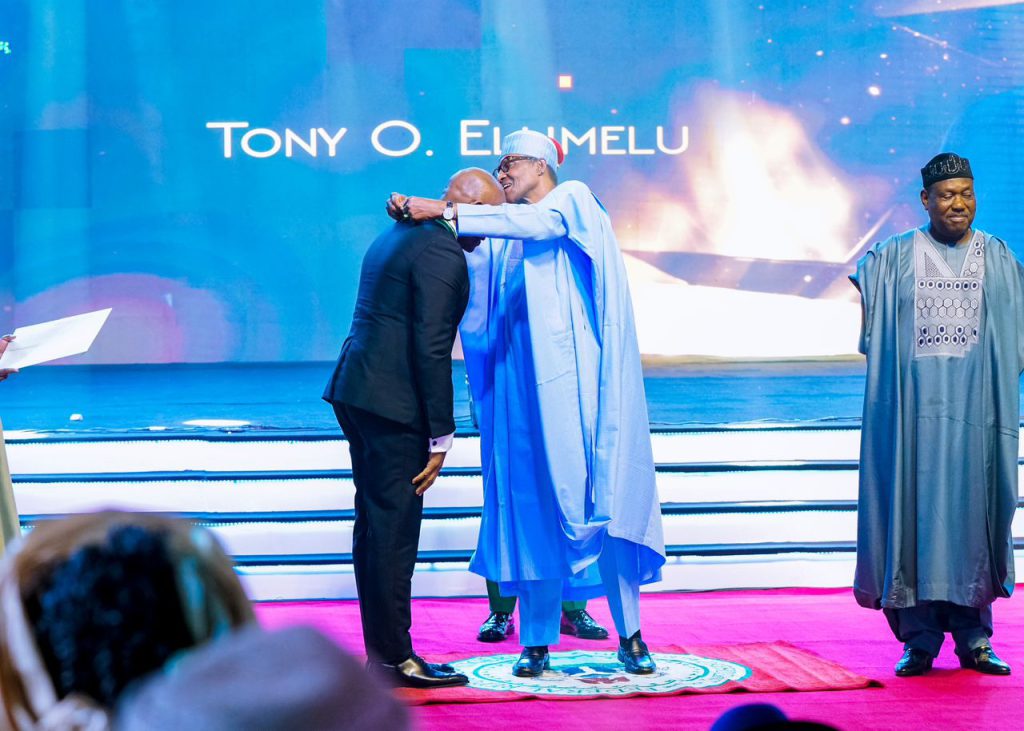 As importantly, we have created human capital. There are people, past and present, who have helped me actualise this legacy. I celebrate them for helping deliver this vision, despite the challenges we have encountered. Anyone can dream and anyone can vision, but we need resilience, patience, persistence, and execution to achieve these dreams. That is unique and it is humans – thank you all have contributed to this – and created this legacy.
And what is it this – my, our legacy? It is creating institutions, and a philosophy – that Africa can do better, that Africans will do better. We will create, not export value. We will invest, for the long term, not the short. We will build to last. The legacy I seek is not personal, it is for our continent, it is our continent.
Today was a special day. I accepted Nigeria's honour, the Commander of The Order of The Federal Republic (CFR). I do so, not for myself, but for every young Nigerian who dares to dream. I do so for every young Nigerian who remains resilient and stays committed to the growth and development of our great nation. Nigeria will be the country that we want it to be. No one but us can build the Nigeria that we truly deserve.
I also congratulate my brother, the Hon. Ndudi Godwin Elumelu, a member of the federal constituency in the House of Representatives, as he Is also honoured with The Officer of The Order Of The Niger (OON). This is a double celebration for us.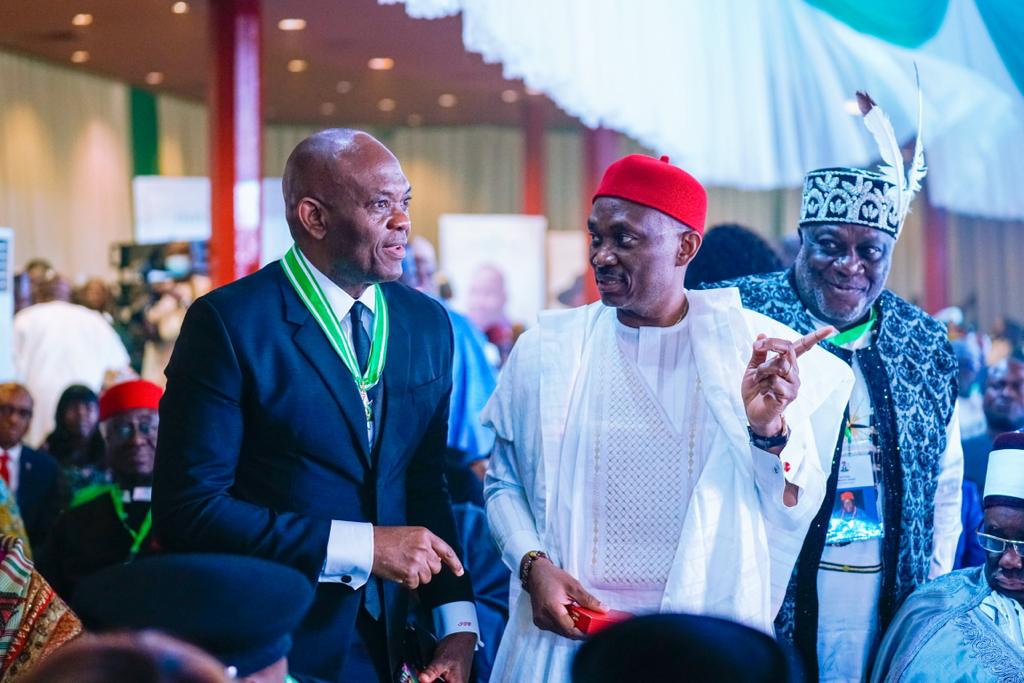 As a Nigerian that resides in Nigeria, works in Nigeria, was educated in Nigeria, I see the challenges our young ones continue to face every day. I am deeply saddened by the growing number of unemployed in our nation. I am constantly worried with the rate at which poverty continues to grow – and it consequences – emigration, radicalisation, despair.
Government and the private sector must together play that leading role in our nation's development. We must come together and seek ways to yield both economic and social returns for this great nation.
I am beyond honored by this recognition which reaffirms my commitment to driving private investment and championing entrepreneurship across Africa. God bless the Federal Republic of Nigeria.
#TOEWay