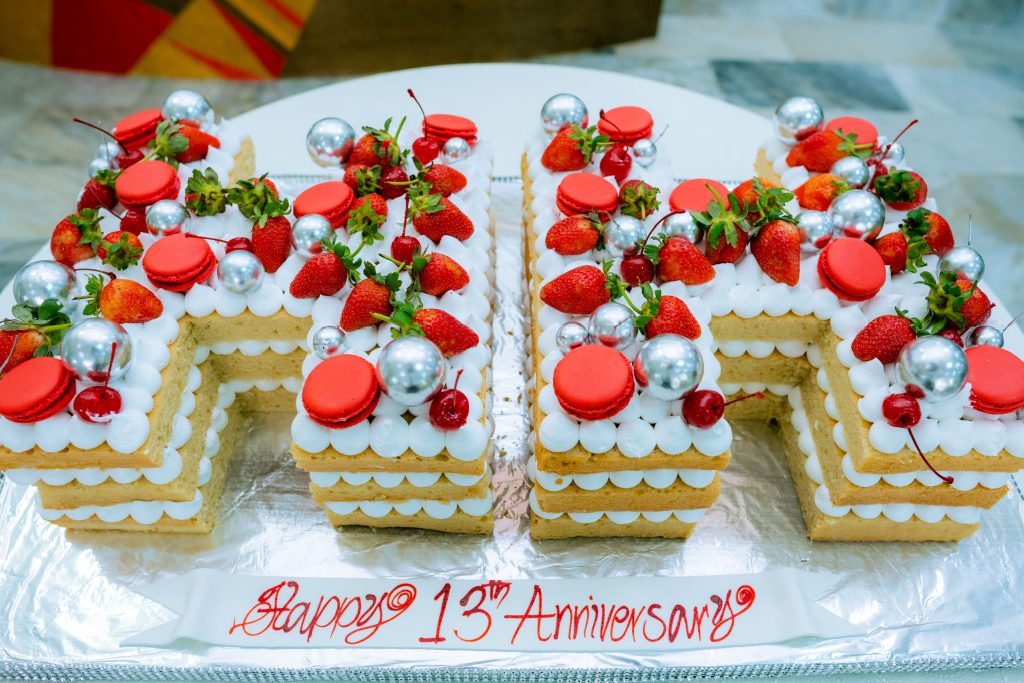 A company's essence is in its culture, mission, and the people who bring them to life, not just its profit margins and market share.
I have often stated that companies that are building to last recognise the importance of having the right people who own and drive the vision and actively reflect the company's essence and promise
Chidimma Ugbojiaku, one of our #HHPeople, shares her thoughts on our 13th anniversary in this post.
Continue reading below.
—-
Heirs Holdings reached a momentous milestone a couple of days ago – turning 13 years old.
As I reflect on the nearly decade-long journey that I have been a part of, I can't help but feel immense pride and joy in witnessing the remarkable growth and transformation of this organization – from Power generation to Hospitality, Financial services, Medical services, Insurance, Real Estate, Technology, Oil and Gas and the entire value chain. Heirs Holdings has not only evolved as a successful business entity but has also upheld its core values and embraced a culture that inspires and empowers its people.
At its inception, Heirs Holdings was built on the pillars of Hardwork, Empathy, Integrity, Resilience, and Synergy. These values were the guiding light for every decision and action the Group took. They laid the foundation for a unique organizational culture that fostered collaboration, encouraged innovation, and promoted a strong sense of purpose. It was evident from day one that Heirs Holdings was more than just a business venture; it was a family of like-minded individuals working towards a shared vision.
Over the years, as the Group expanded its horizons and ventured into various industries, adapting to the changing landscape became essential while staying true to its core principles. The journey was not without its challenges, but Tony O. Elumelu,C.F.R's leadership demonstrated remarkable foresight and adaptability. This led to the evolution of our core values to encompass Excellence, Enterprise, and Execution.
Excellence became the driving force behind every endeavour pursued by #HeirsHoldings. The Group set the bar high, continually striving to exceed expectations and deliver exceptional results. Enterprise allowed us to explore new opportunities and embrace calculated risks. Every challenge was seen as a chance to grow, and we dared to think beyond conventional boundaries. Execution became the cornerstone of our success, and ideas were transformed into action; we achieved our goals with meticulous planning and determination.
Despite these outstanding achievements, Heirs Holdings stands out because of the people – a group of soldiers living the talk. The employees, partners, and stakeholders embody the spirit of the true #HHpeople values, turning them into reality every day. Their dedication, commitment, and passion have been instrumental in the tremendous growth and success.
Together, we have overcome obstacles, celebrated victories, and positively impacted the communities we serve.
As we celebrate 13 years of excellence, we reflect on the moments that have shaped us and the accomplishments that have fueled our ambition. However, we also look forward with a sense of excitement and determination. The journey ahead is filled with new challenges and opportunities, and we are ready to embrace them with the same vigour and zeal that have defined us so far.
To all our remarkable leaders Osayande Igieho, Samuel Nwanze, Owen Omogiafo, Simbo Ukiri, Peter Ashade, Christopher Ezeafulukwe, Somachi Chris-Asoluka, Dupe Olusola, Uzoamaka Oshogwe, Obong Idiong, Emmanuel Nnorom, Clari Green, Niyi ONIFADE, Tony Aniemeke B.Sc. MBA ACIIN ACIB ACIM, thank you for your exemplary leadership, unwavering support and commitment, including all #HHPeople.
Your passion and hard work have made this journey extraordinary and admirable.
I am a proud HH Person!
Happy 13th Anniversary, HeirsHoldings!
#HHPeople #HeirsHoldings #Anniversary #Excellence #Enterprise #Execution #CoreValues #Growth #Success #People #Journey
P.S. We're only getting started! Exciting times lie ahead! 😉