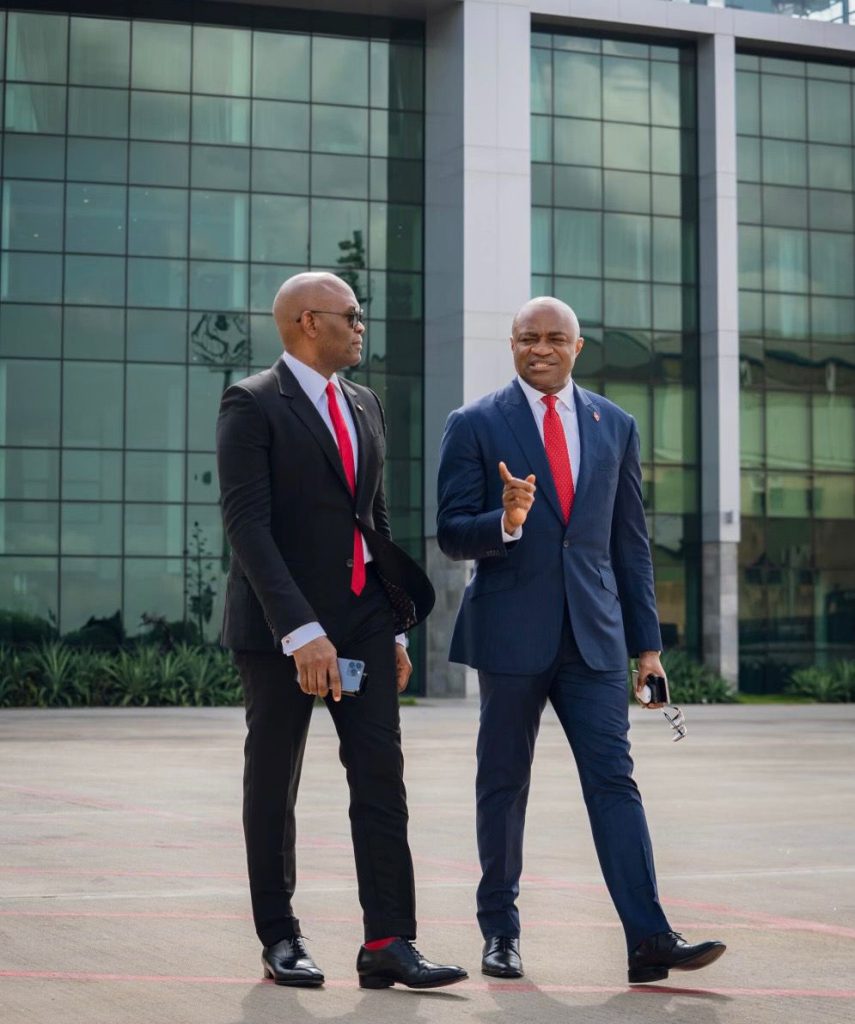 This week, UBA Group released half year impressive financial results:
 
1.   Profit-before-tax of N404 billion
2.   Total Assets now N15.38 trillion.
3.   Declares Interim Dividend of 50k per share. This represents an annualized interim dividend yield of 7.2%.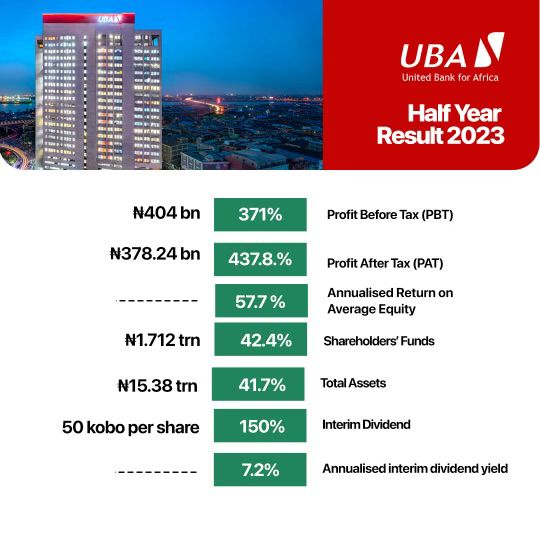 Our success is a testament to the effectiveness of UBA's global strategy and our role as the financial intermediary for Africa and the world.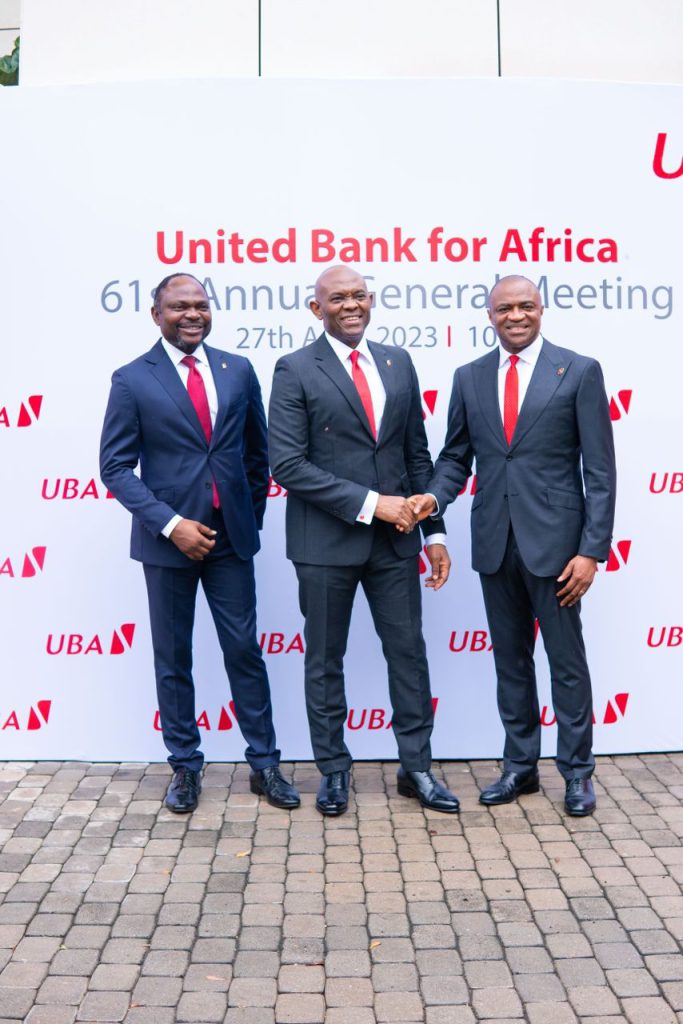 I commend the entire UBA Group Tribe led by the Group CEO, Oliver Alawuba for this impressive result. I say a huge thank you to all our over 40 million customers in Africa and across the world for believing in UBA 🙏🏽
#AfricasGlobalBank
#TOEWay