It's been a packed couple of days, but all worth it.
I flew into Morocco with my team to meet with leadership of Western Union last Tuesday, to consolidate on our longstanding partnership.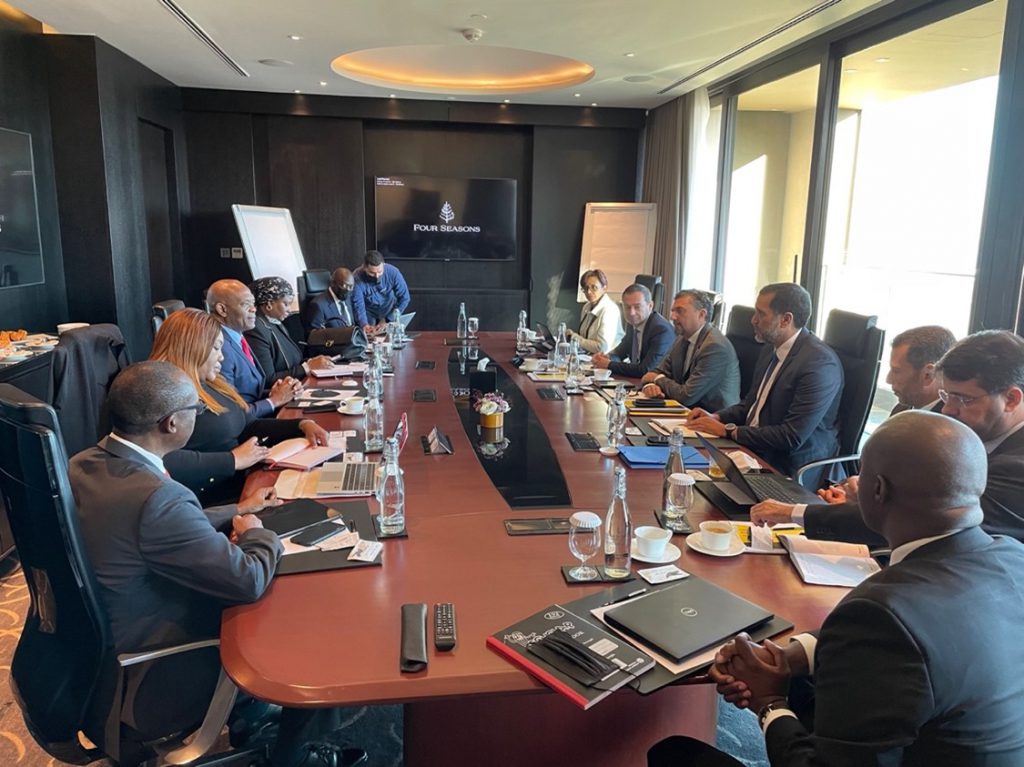 Shortly after, rushing off from lunch, I met with the Chairman/CEO of BMCE Group, one of the largest banks in North Africa. I first met the Chairman, Otman Benjelloun in 2017 when he visited Nigeria as part of the delegation of His Royal Highness, King Mohammed, The King of Morocco, on his State visit to Nigeria. It was so good to reconnect again after such a long time.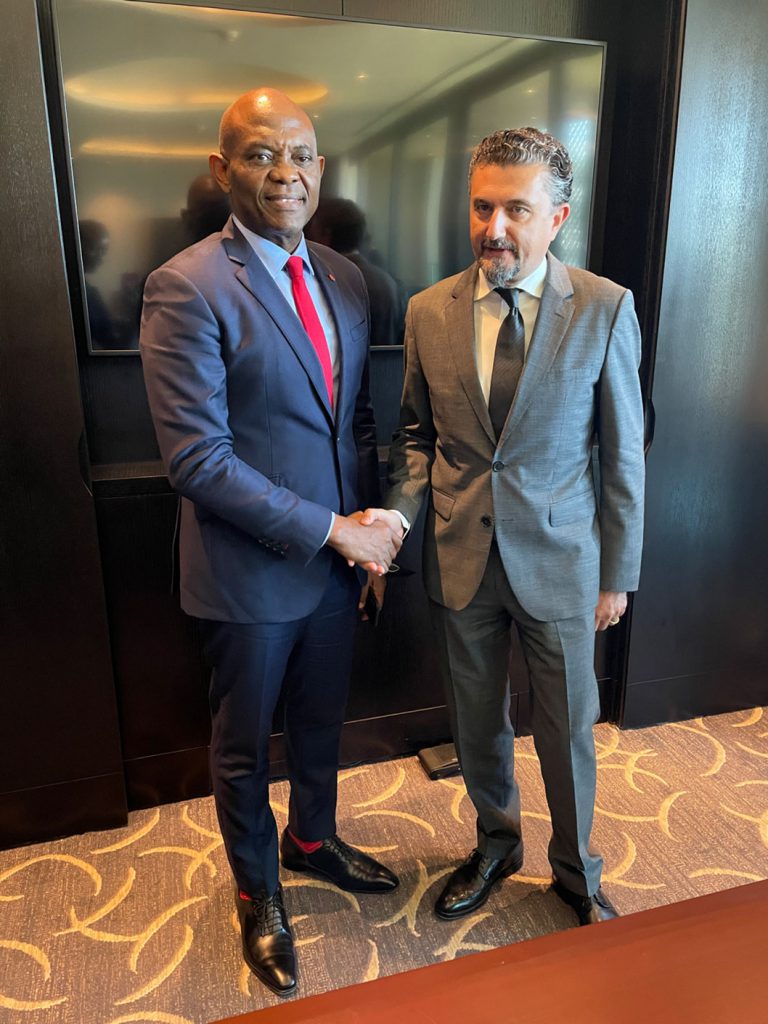 I couldn't possibly leave Morocco without seeing a dear friend and big brother, and one the pillars of private sector in North Africa, Mr Mohamed El Kettani, the Chairman/CEO of Attijariwafa bank. He is extremely insightful and a great ally.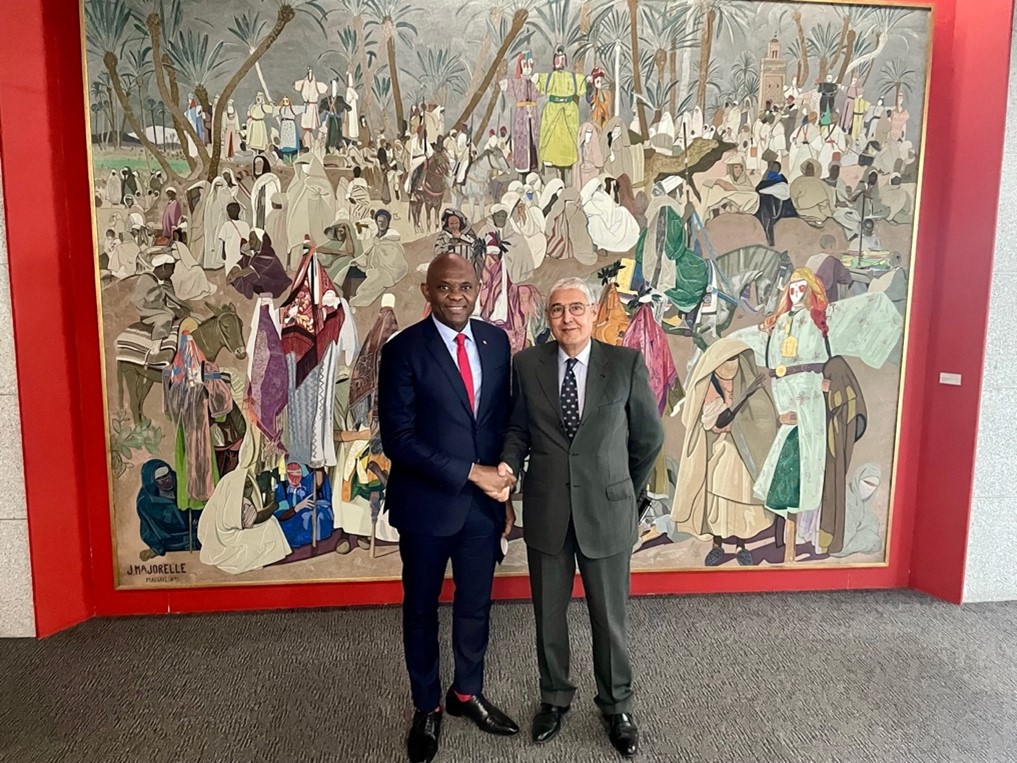 After a busy day of productive meetings, I flew same day to Paris ahead of the Nigerian International Partnership Forum, upon private invitation from our President, HE Muhammadu Buhari, who was the chief convener. The high-level summit which held on Wednesday, brought together Nigerian and foreign private and public sector leaders in an exciting dialogue to increase foreign investments into the country.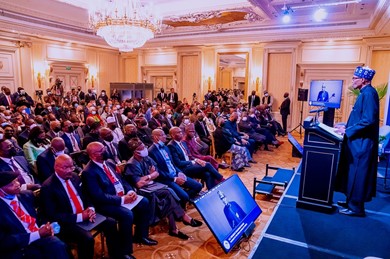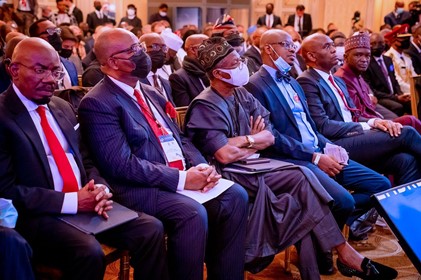 Nigeria is a land of massive opportunity. As I said in my TIME100 remarks last year, and even at the 2021 Export-Import Bank of United States Summit, now is the time to invest in countries in Africa, and in Nigeria especially. Yes challenges exist, but there is also a huge return on investment. Heirs Holdings recently completed a $1.1billion investment this year in the oil and gas sector through @HeirsOilGas. Transcorp Group has also invested over $1bn in investments in its power play through acquisitions and refurbishment of plants. All of these investments took place in Nigeria.
We acknowledge some of the impressive work under the leadership of H.E. President Buhari such as the new Finance act and the reduction in the tax burden of the SMEs, the Central Bank is also becoming more deliberate in channelling funds to sectors that are most able to change the structural nature of our economy. There is a willingness and realization by our leaders that capital will come only to where it's welcome. We encourage them to do more.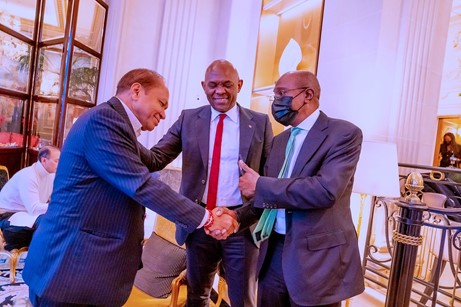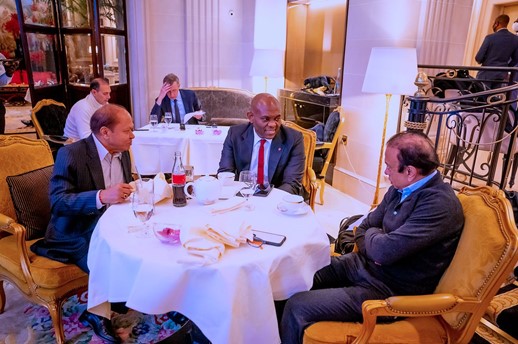 Nigeria must create the enabling environment to attract and retain capital. To build infrastructure and eliminate poverty we must have a business friendly environment that encourages long term global capital inflow. If this is done, SMEs will also do well.
I speak as someone who invests in other countries – in 23 African countries, the United States, United Kingdom, and even in France. Heirs Holdings Group has made significant investments in the power, oil and gas, financial services, healthcare, real estate and hospitality.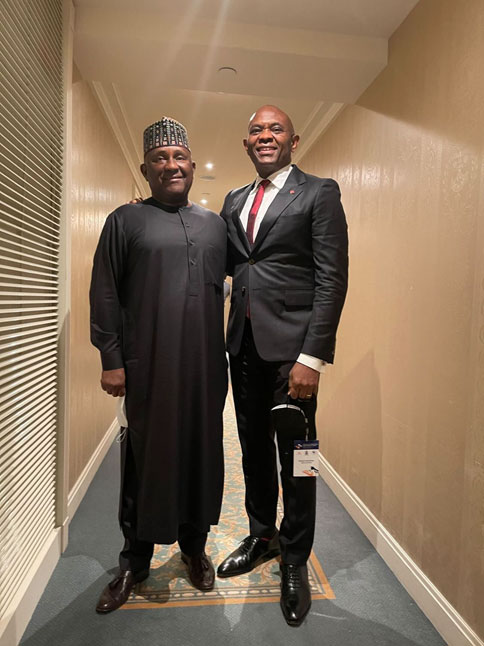 For my team and I, the last seven days have been particularly exciting. The 2021 Tony Elumelu Foundation Entrepreneurship Programme Selection Announcement took place on Friday. This year, Tony Elumelu Foundation is disbursing $24.75million to 5000 African SMEs for its 2021 Programme. Five times our annual commitment! We are keen on witnessing what these remarkable entrepreneurs will accomplish.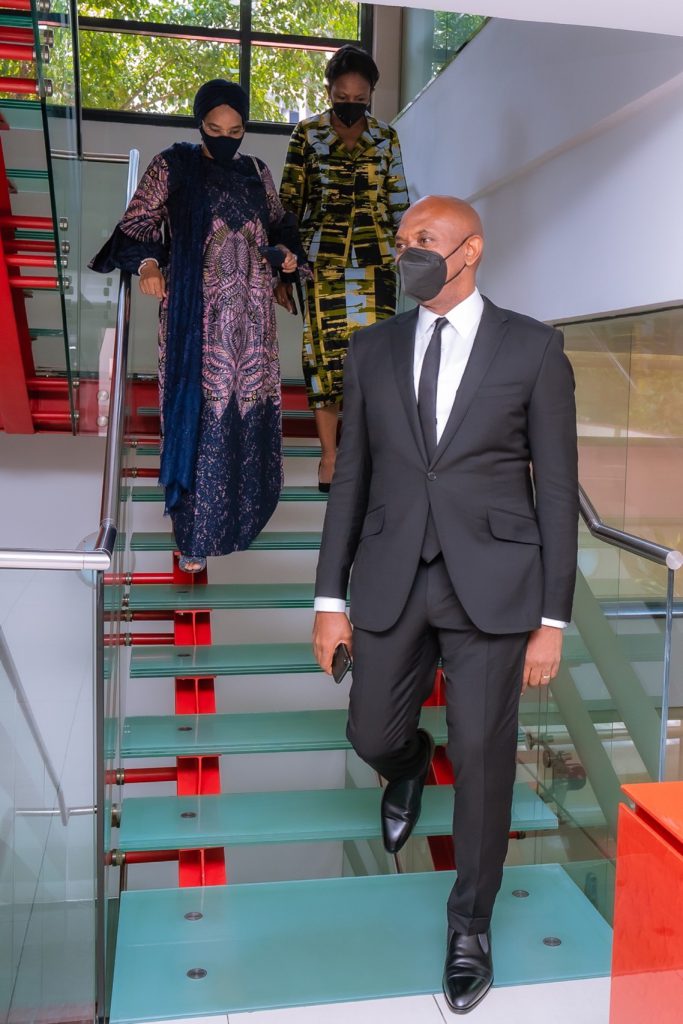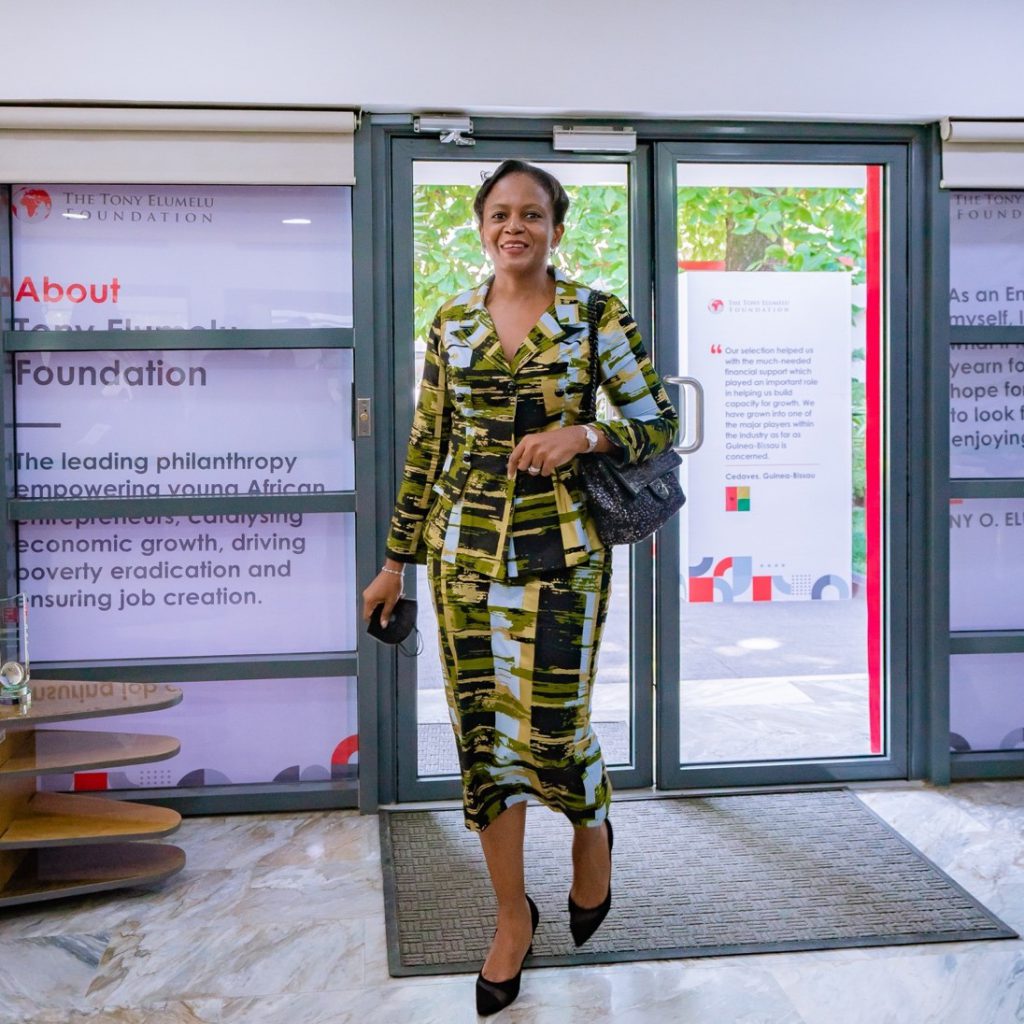 My message to young Africans is simple: Necessity is the mother of invention—we need to innovate. We need to keep thinking. We can only build the Africa of our dreams through innovation and competitiveness.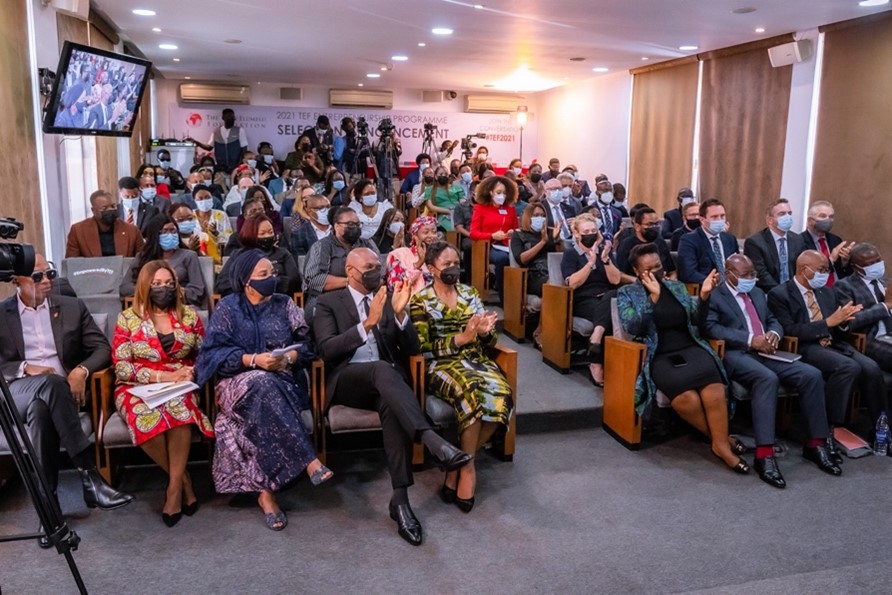 To you young African entrepreneurs – work hard, dream dreams, and be very disciplined. You must continually think of impact. The entrepreneurship journey is not linear – there are ups and downs, but by staying focused and resilient, ultimately success will come your way. The future of our continent is in your hands. What you do as entrepreneurs will go a long way in lifting Africa out of poverty. I am happy that our female entrepreneurs are doing very well, with 68% representation (3680 women) this year.
To our African leaders – these young, intelligent, energetic hardworking, resilient Africans are ready to go. We need to keep creating the right enabling environment to enable our young ones to succeed. We must realise that their success is success for all of us on the continent. We must prioritise them because nations and continents that prioritise their people, succeed. To my fellow business leaders, let us realise that in the 21st century and beyond, it is not about how much one has, it is about impact, legacy and about how we work together to power people out of poverty. It is such a great feeling to see 5000 young Africans, in 2021 after the devastating pandemic, also commence their own entrepreneurial journeys today."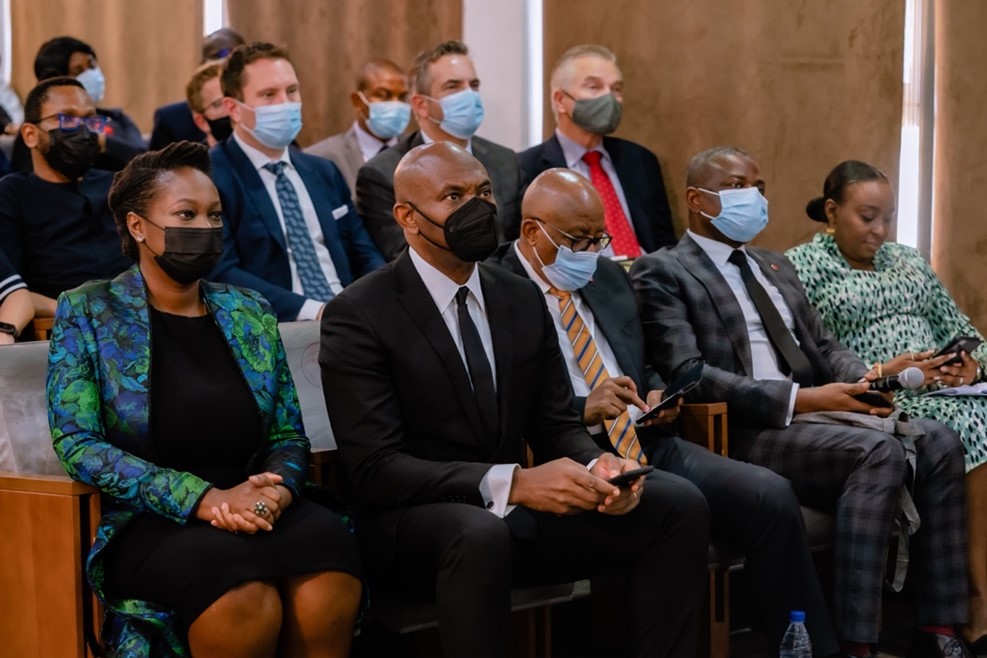 From a great weekend announcing 5,000 entrepreneurs for the 2021 Tony Elumelu Foundation Entrepreneurship Programme – five times our annual commitment, to advancing Africapitalism and entrepreneurship in Eastern and Southern Africa. I paid a State visit to Zambia and Tanzania to meet with their Presidents, for business and philanthropy, while also engaging with government leaders, business community, UBA lion and lionesses, our customers and our TEF entrepreneurs.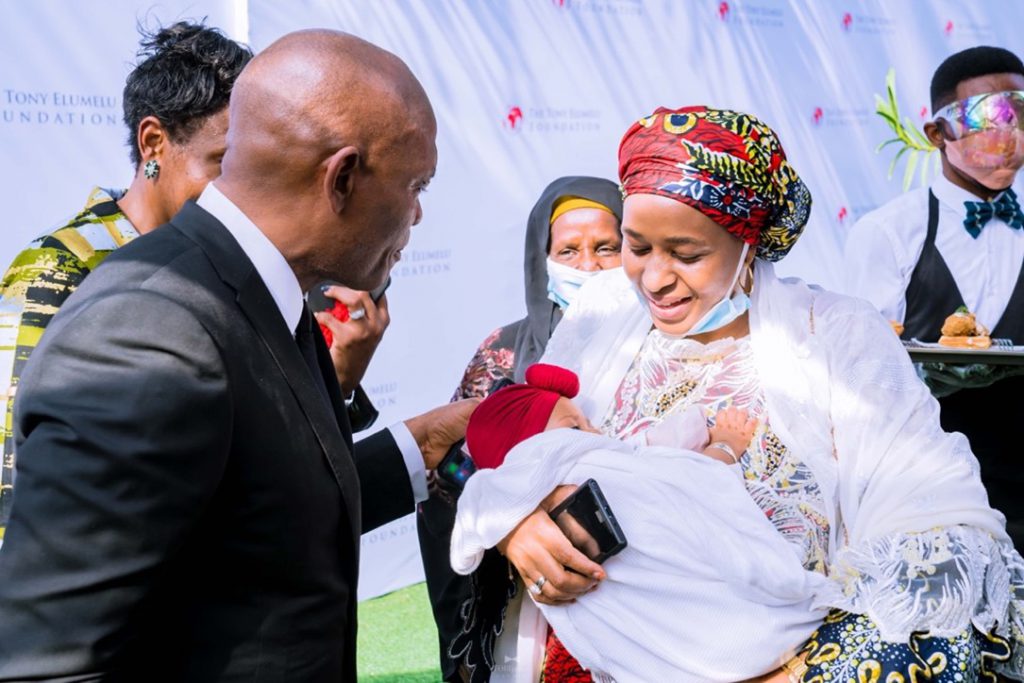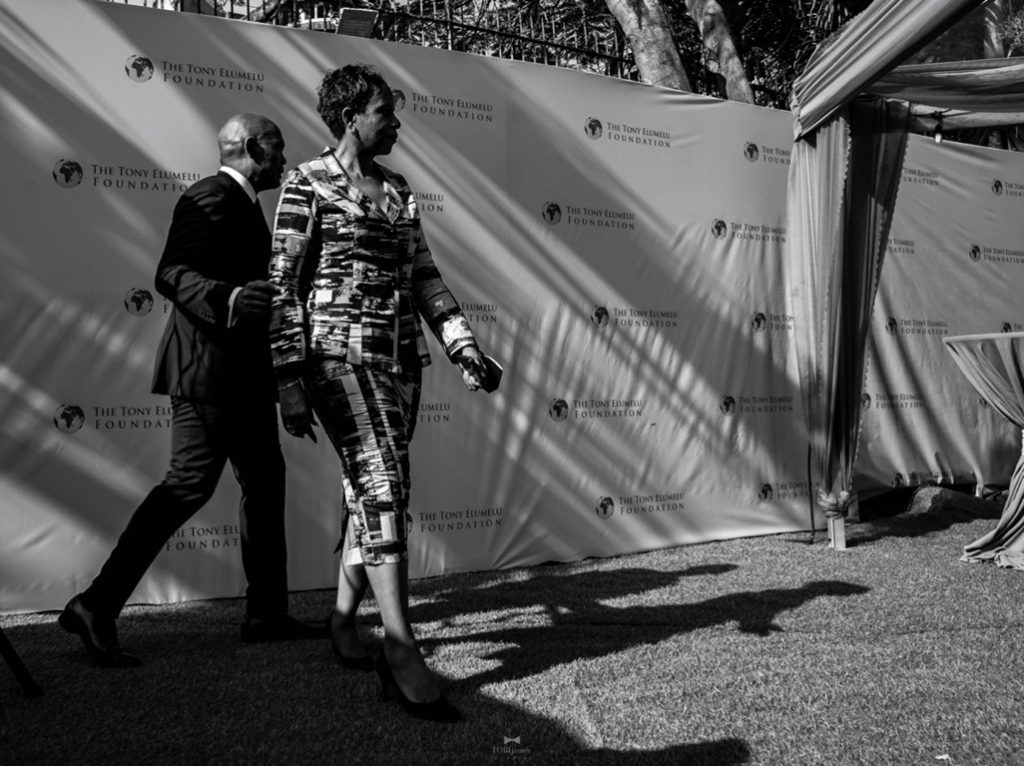 As the chairman of UBA present in 20 African countries including Zambia and also present in London, Paris and the United States, I assured Mr, President that UBA is looking to expand its presence and activities to create more employment opportunities for the people of Zambia. Given that the youth brought the President's administration to power, he was also pleased to discuss the Tony Elumelu Foundation and our work in empowering and investing in young people.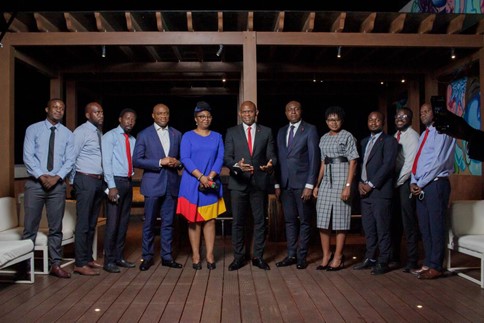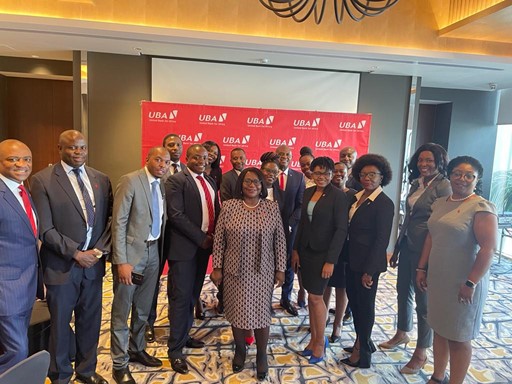 The Foundation has disbursed $1.5million to young Zambians as the total number of Zambians empowered by the Foundation now exceeds 300. This year alone, over 91 young Zambians were announced as part of the 5000 entrepreneurs continent wide to receive the TEF non-refundable seed capital of approximately $.5million with each getting $5k this year. The President and I both agreed that Africa needs to invest in the youth as there is no other way forward. I also mentioned the massive opportunities of newly ratified AFCTA and how we can jointly improve trade across the continent and create opportunities to lift Africa from poverty.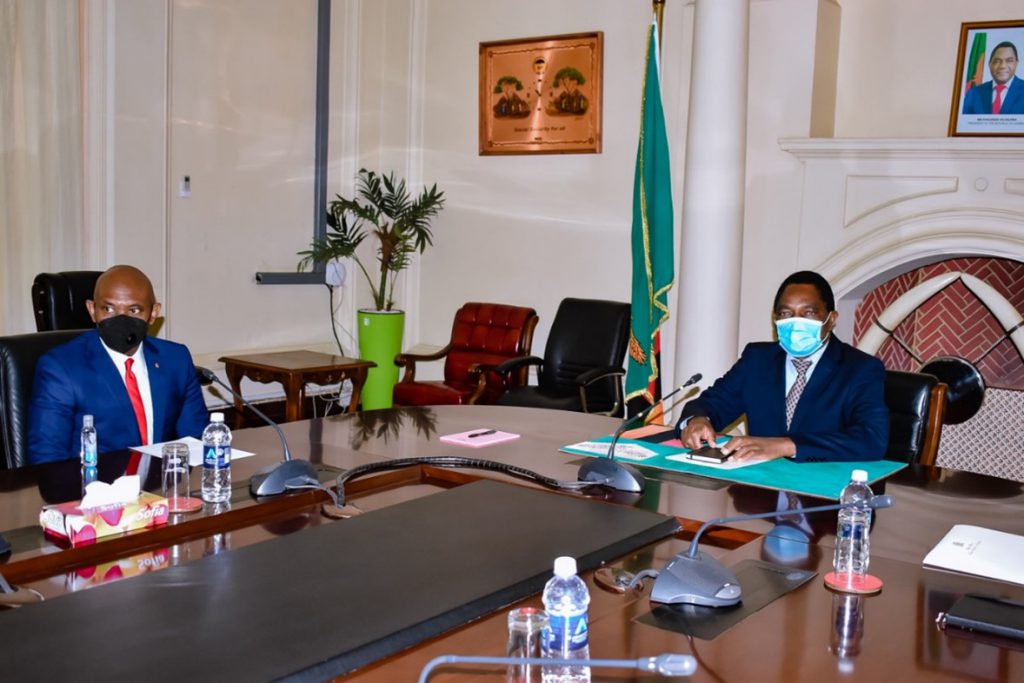 Our continent needs integrated development and for African entrepreneurs all around the Continent to access African markets without unnecessary trade barriers. The President and I emphasised the need for Africa to work hard in changing the narratives of the continent from that of hunger and war to that of opportunity and business. I agree with Mr. President that "Zambia is land linked than landlocked" and that by enhanced cooperation and trade with neighbours, we would grow our economies.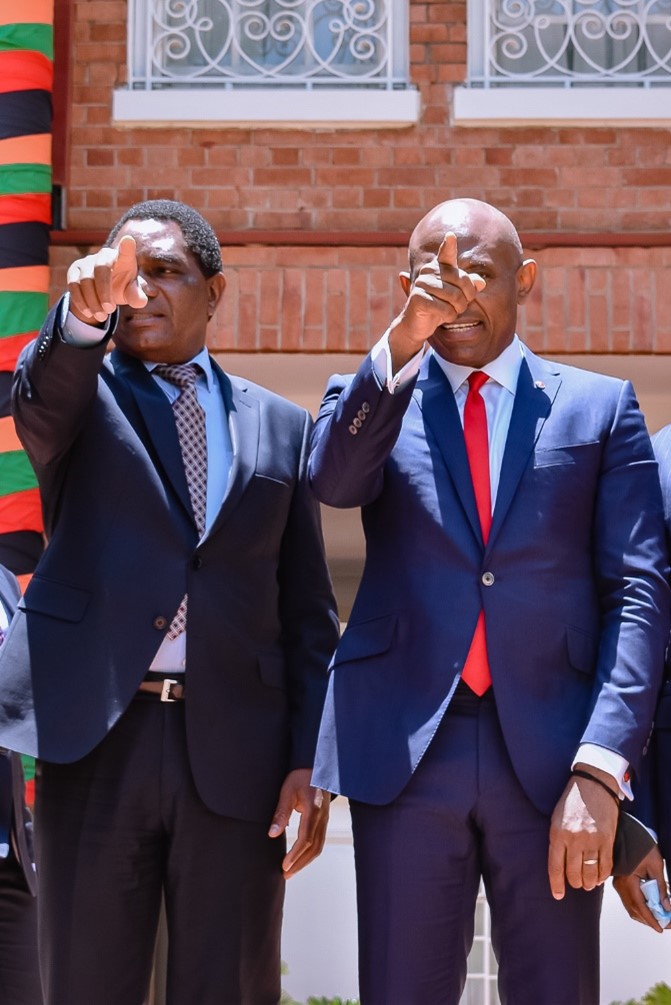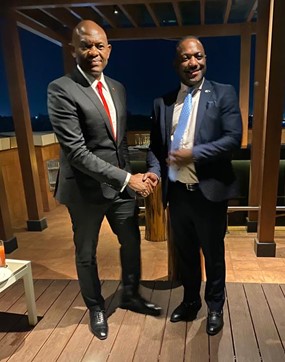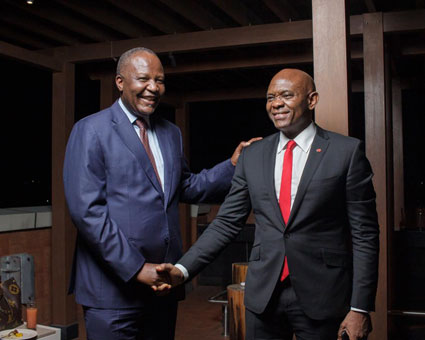 The President thanked our Group for our philanthropic support in Zambia and around Africa, and involvement in enhancing the economy of Zambia through UBA. We also supported Zambia with $150k to fight the pandemic in 2020.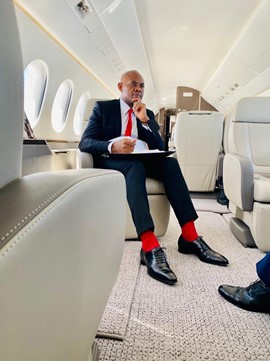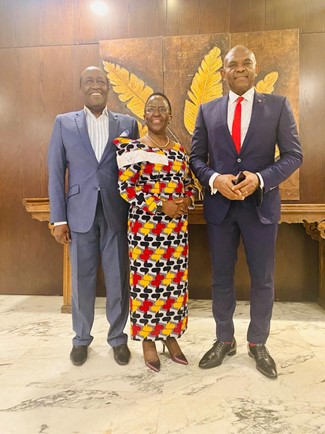 It is so heart-warming to see women take key leadership positions across the continent. At the Heirs Holdings Group, we have become a template for gender empowerment and for championing women in executive leadership. Tanzania has also replicated this with the admirable H.E Samia Suluhu Hassan, President of the United Republic of Tanzania.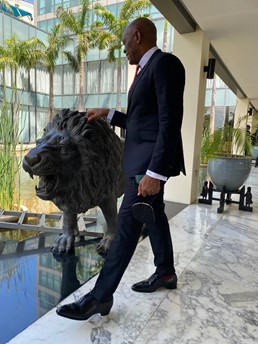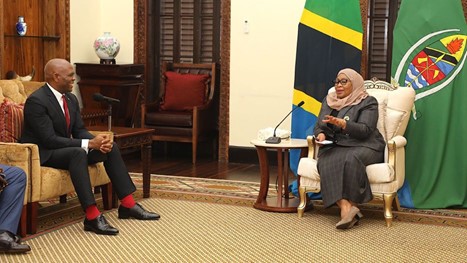 During my meeting I encouraged Madam President on her journey so far. I reiterated our commitment to supporting her Government with technical expertise and support as we have also done with Tony Elumelu Foundation Fellows who have supported governments of Nigeria, Liberia and Sierra Leone in the past through the Elumelu-Blair Fellowship Programme. I also committed to increasing our already significant business investments in Tanzania by exploring energy opportunities through Transcorp power to support the President's goal of exploring other types of sustainable energy like Solar and Hydroelectric.
I reiterated that UBA is actively expanding in the country to provide more opportunities for the people of the Tanzania. The President commended the bank, and its continuous support to ongoing government initiatives.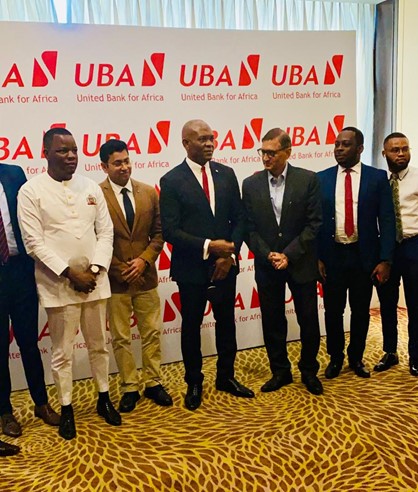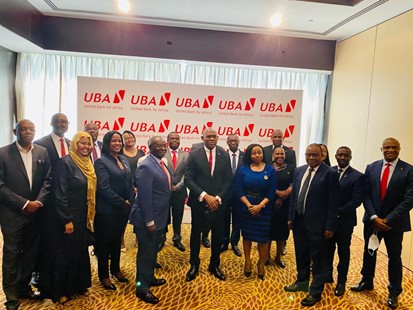 The President was also very happy to learn that over 68% of the 2021 TEF cohort are women, showing how leaders like her, Former President Sirleaf, Dr. Elumelu, Dr. Ngozi Okonjo Iweala, DG Amina Mohammed, and others are giving hope to young women across Africa to become leaders in the economy.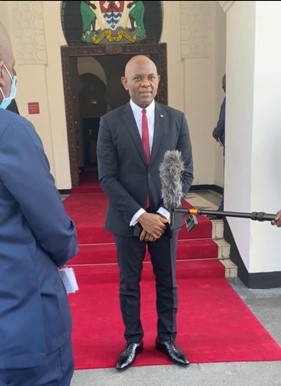 We both agreed that actions like the Tony Elumelu Foundation Entrepreneurship Programme help to facilitate and increase women economic engagement and integration. Madam President expressed her gratitude that the Foundation has disbursed $1.5million to over 300 Tanzanians who have been given the TEF $5k seed since inception and received business management training, mentorship, coaching and access to markets and networks through TEFConnect. I assured the President that we remain committed for the long-term in Tanzania and will continue to provide economic opportunities to through UBA and TEF, to empower the youth of the country.