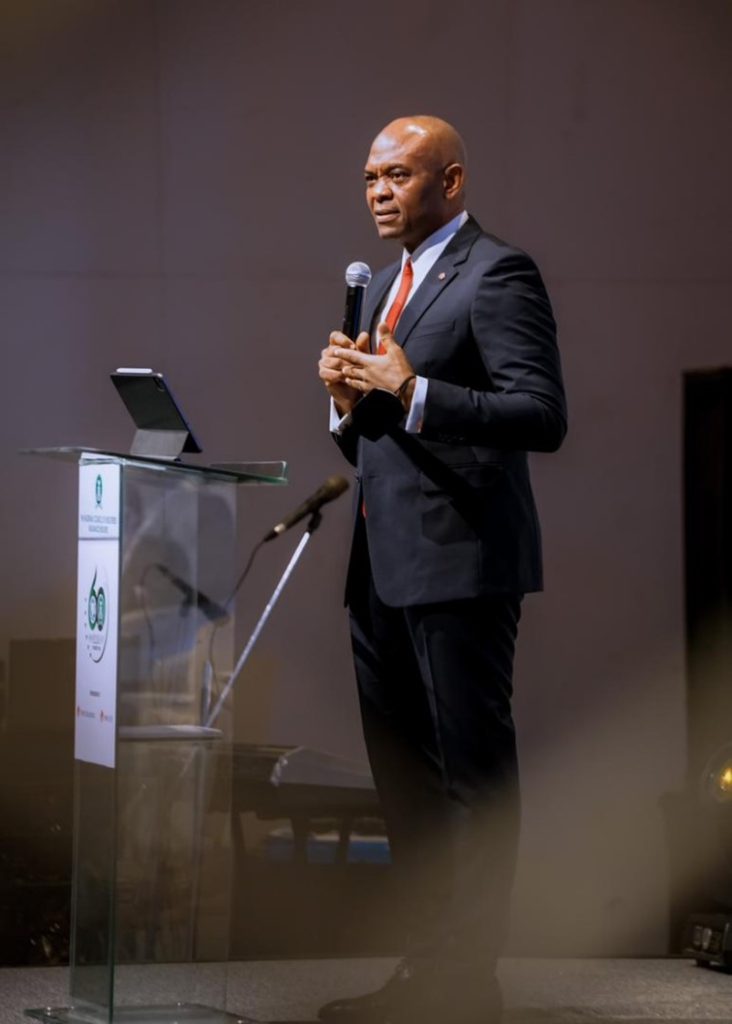 The Nigerian Council of Registered Insurance Brokers celebrated its 60th anniversary last year. This was a significant milestone in the development of the Nigerian insurance brokerage industry.
As part of the celebrations, the NCRIB organised a remarkable event to commemorate this feat, and I had the privilege to address the distinguished audience.
One year later, I want to share with you some of the takeaways from my speech.
Insurance is central to our economy; a well-functioning insurance industry is vital for our citizens.
Anyone interested in the insurance sector's future will find it relevant.
The Importance of Insurance & NCRIB's Contributions
Insurance plays a pivotal role in any society. Our industry provides the much-needed safety and security. Our people need to save, think ahead and secure their futures – what we do is precious. Businesses need to take risk and invest, knowing that they can cover some of those risks. An economy is only as advanced as its insurance sector.
The quality of the sector's governance, institutions, and practitioners is critical. Members of NCRIB have, over the years, created insurance businesses, generating hundreds of billions of naira, delighted millions of Nigerians with your insurance services, and ensured that claims are settled.
Still, let us not be complacent. Let us not shy away from uncomfortable truths; there is always room for improvement. We must strive to achieve the highest levels of professionalism and business practice.
We can do better in key areas, so that our nation gets the insurance industry it deserves.
Governance and Compliance
As an industry, we must enforce strict adherence to corporate governance by all NCRIB members. An insurance broker must be professional at all times. We must do away with many unethical practices that have troubled the industry for years. Some of these practices include premium rate cutting, delayed premium remittance, unremitted premiums, overloading of premiums, returned premiums, fake documents, fraudulent claims, and conspiracy to defraud, to mention a few. It is quite a litany, and this needs to change!
We need to grow our industry – for all. By collaborating more, we can deepen the insurance penetration in Nigeria. The NCRIB should be critical in government advocacy for pro-insurance laws and policies.
Innovation is inescapable.
At Heirs Insurance Group, we champion innovation – we cannot afford not to. Our customers demand it, and the industry needs it. The insurance industry can benefit from innovation across all aspects of our services. The industry must also benchmark against global trends. It is time that the brokers' community began to shift focus to retail because this is where the future of insurance lies in Nigeria. Brokers can lead in this area.
There is a need to generate more awareness and showcase the value of insurance to the public, promoting participation, especially in the retail space. We must bridge the insurance awareness gap to make insurance attractive to Nigerians.
The Power and Imperative of Technology
To remain relevant, the insurance broker community and, by extension, the Nigerian insurance industry, must embrace technology fully. NCRIB must also work towards positioning its members correctly for digital integration, mediating between the insuring public and the underwriters digitally.
I believe in our young. There is a need to capture our young in the insurance habits from cradle to grave, and there is an urgency to develop the next generation of talent to serve the Nigerian insurance industry. The broker community should rally and become the hub for the education and training of our youth.
We need to raise the profile of our insurance professionals and make the profession attractive for the younger generation – to be a broker should be a career choice, an aspiration, a vocation.
Apart from collaborating with other industry players, as I mentioned earlier, redefining the brokerage profession will entail collaboration with non-industry practitioners as well. We need to work with regulators, consumer bodies, educators, to ensure our message gets across.
In conclusion, insurance is a critical vector for financial inclusion in every country, and Nigeria cannot be an exception. HH's insurance Group is committed to democratizing access to insurance – an excellent tool for financial inclusion, employment creation, poverty eradication and women's inclusion.
This month, I will be giving the Keynote Address at the National Insurance Conference in Abuja, themed 'Redefining Safety. As a private sector investor, I believe that we can transform our industry – and create value – personally and for our community.
At Heirs Holdings, we believe in and practice Africapitalism – my economic philosophy that advocates for the private and public sectors to collaborate to achieve the unified goal of alleviating poverty and facilitating shared prosperity.
#TOEWay