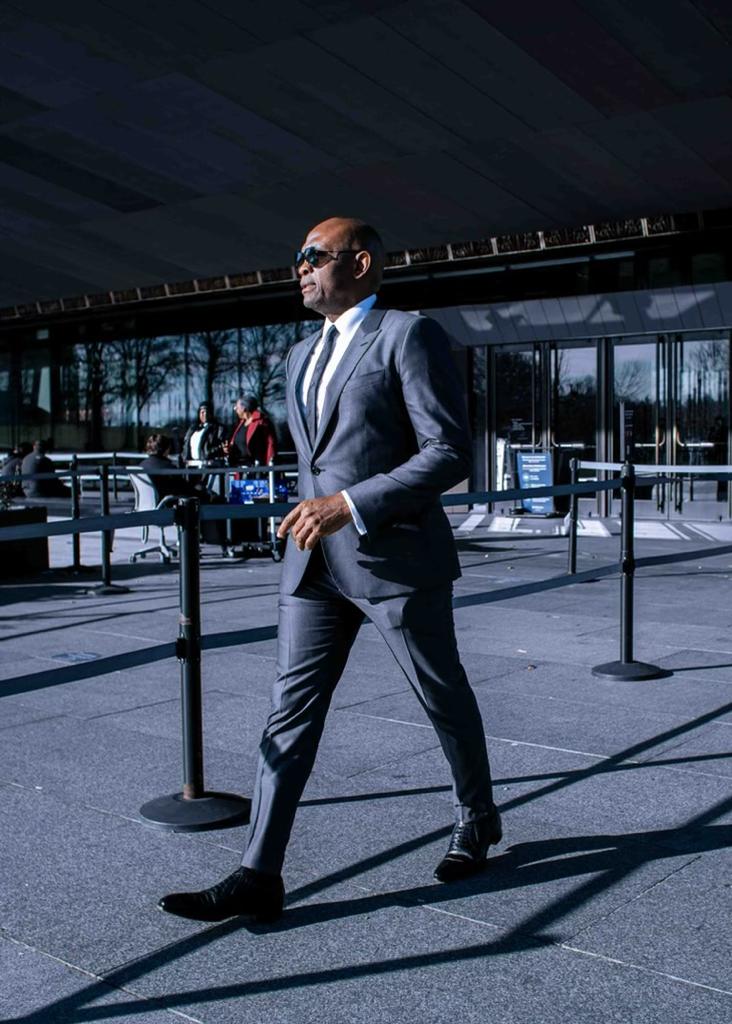 The #USAfricaLeadersSummit 2022 was ambitious and exhilarating. A series of high-impact engagements between Africa and the United States of America, re-imagining our relationship. I spoke of the need for
mutual respect, mutual opportunity and mutual objectives.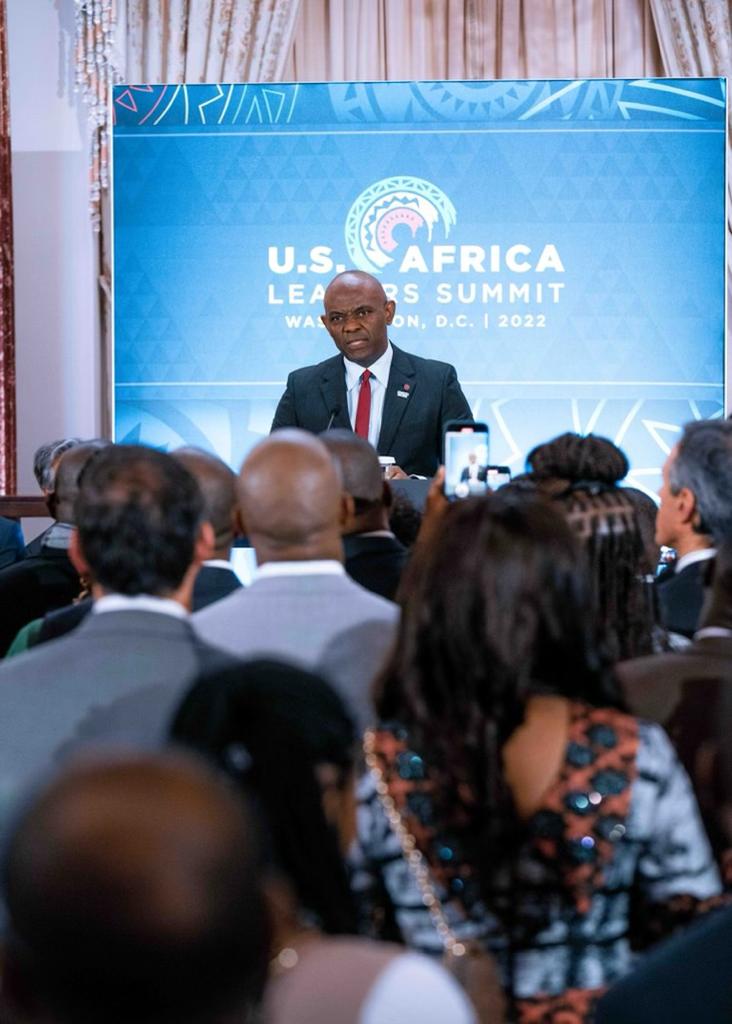 The Summit kicked-off with an event co-hosted by the Tony Elumelu Foundation, in partnership with the U.S. Department of State, bringing together African and Diaspora innovators, entrepreneurs, and U.S.
investors for an evening to celebrate and strengthen U.S.-Africa cultural and economic ties. The future is truly African!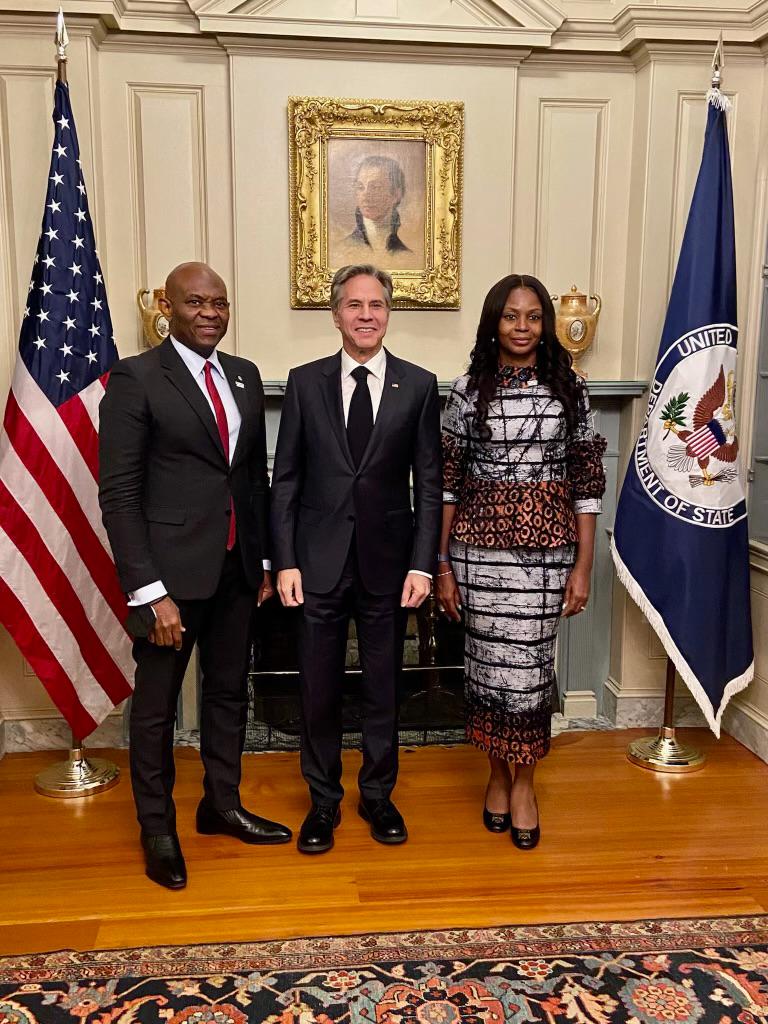 I was so proud to have the Foundation Co-founder, Dr Awele Elumelu, my wife, speak on the "Power of Investment in Africa" at the opening event, along with two TEF Alumni, Nkem Okocha of Mamamoni and Kome Mwiti of Tinypesa, who demonstrated to a packed audience the impact the Foundation has had on their businesses and development; and the impact their businesses have had in the communities they operate.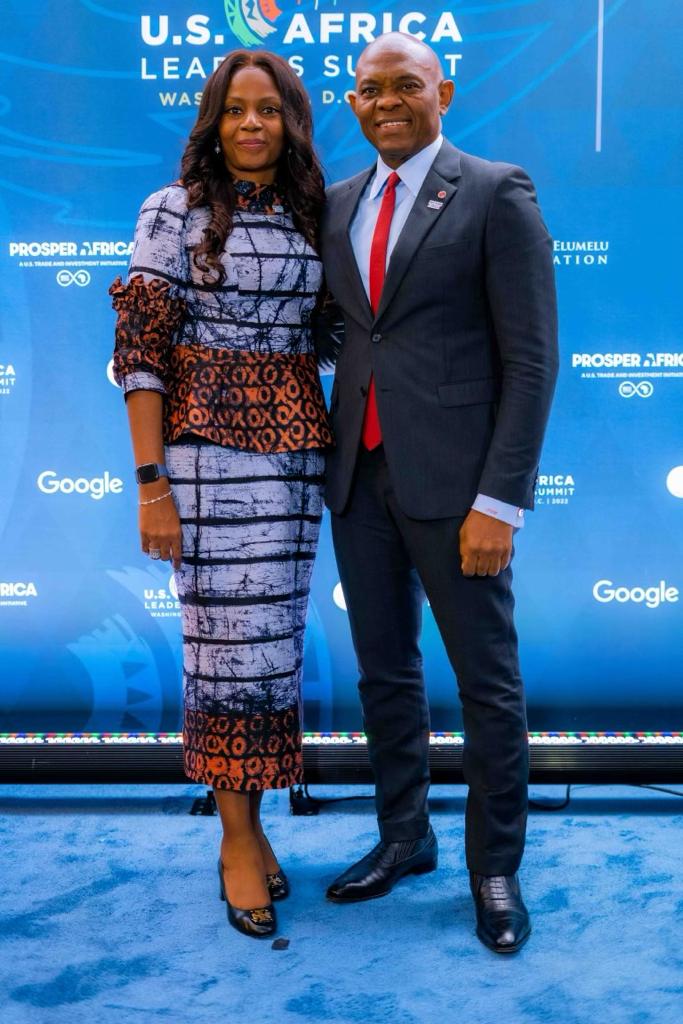 Their testimonies to all present in the room; including Antony Blinken; US Secretary of State, Travis Adkins; President and CEO – U.S. African Development Foundation, Eric Adams; Mayor of NewYork, Enoh T. Ebong; Director, US Trade and Development Agency, amongst other notable policy makers and private sector leaders, reinforced the message that youth entrepreneurship, not aid, is the catalytic way to lead Africa to economic prosperity.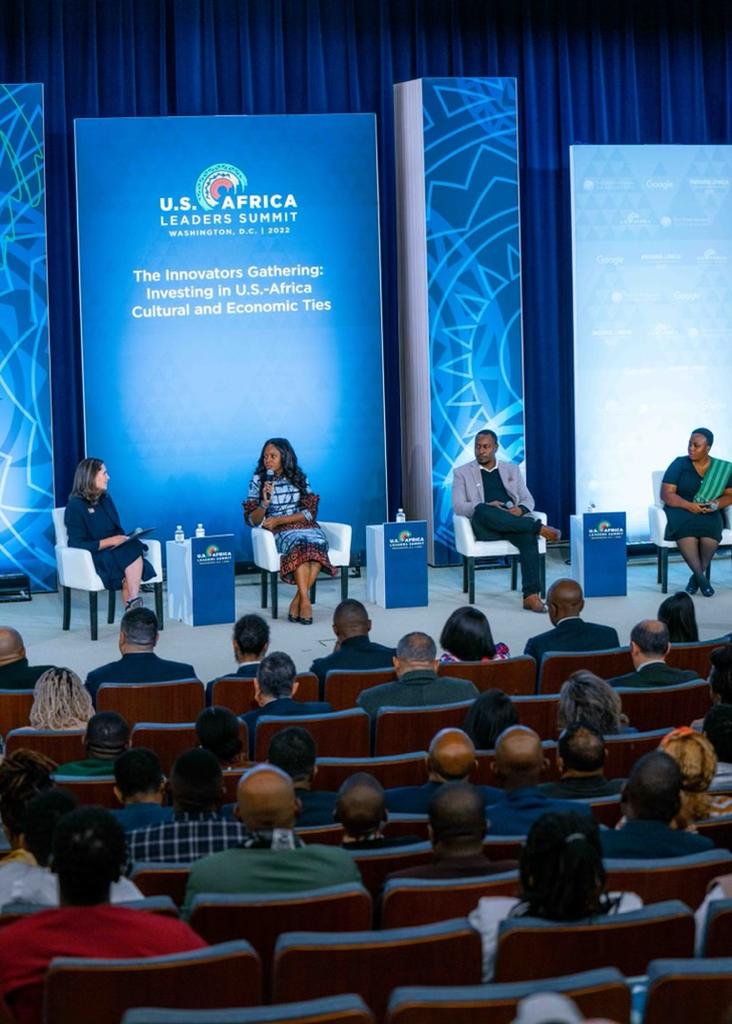 Next, I participated in a panel, "Charting the Course: The Future of USAfrica Trade & Investment Relations" with the President of the Republic of Kenya, H.E. William Ruto; Prime Minister, Kingdom of Morocco, H.E.
Aziz Akhannouch; CEO, Visa, Alfred Kelly; Secretary-General, AfCFTA Secretariat, H.E. Wamkele Men; U.S. Trade Representative, Katherine Tai & moderated by Reta Jo Lewis, President and Chair of the US Export
Import Bank.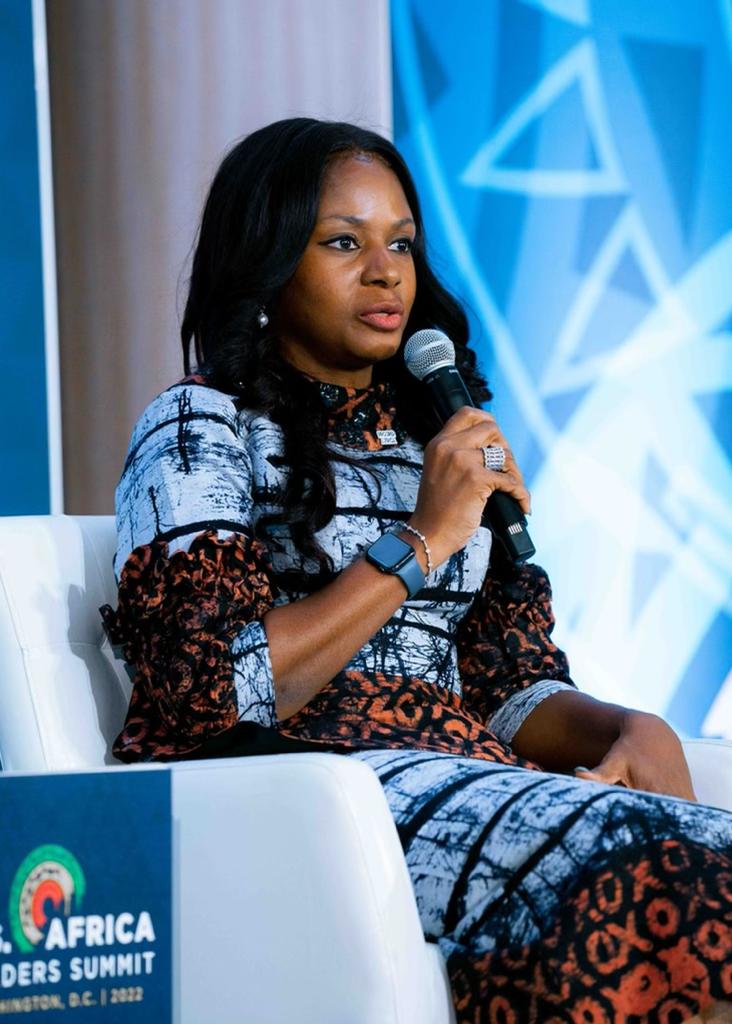 Let's be frank – Africa does not trade significantly with the rest of the world. Africa represents 3% of global trade, and U.S.-Africa trade represented less than 2% of United State's global trade in 2021. And
what is traded are low value commodities – where value is added elsewhere. We need to do better and we must do so urgently.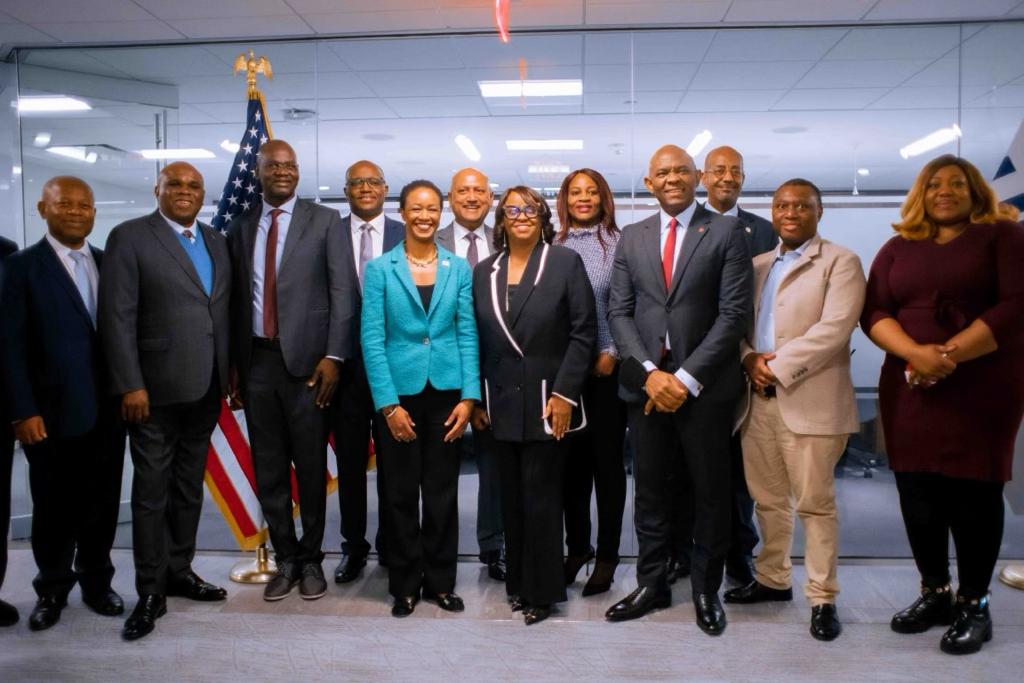 I support young entrepreneurs across Africa through the work of TEF and I see the obstacles they face daily in bridging this trade gap. We have a stifling business environment in Africa. My message to all African Presidents who were present in the room is that they must do more to remove the trade barriers and bureaucratic obstacles, and promote a good operating environment.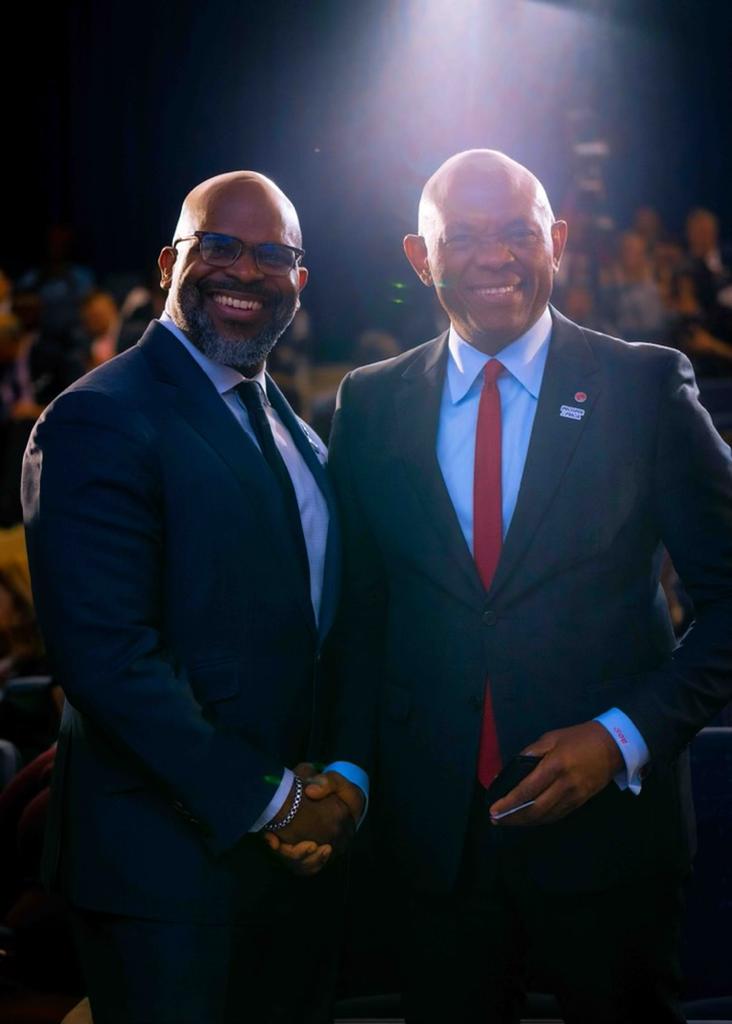 I also spoke on power. In 2014, the U.S. launched the Power Africa initiative. I urged the US to renew this commitment. I also testified in the Senate hearing on electrify Africa Bill during President Obama's
administration. Africa cannot develop without access to electricity. Over 70% of our people do not have access to electricity. Power changes lives – power lights schools, hospitals and businesses. Africa needs a new Marshall Plan for power.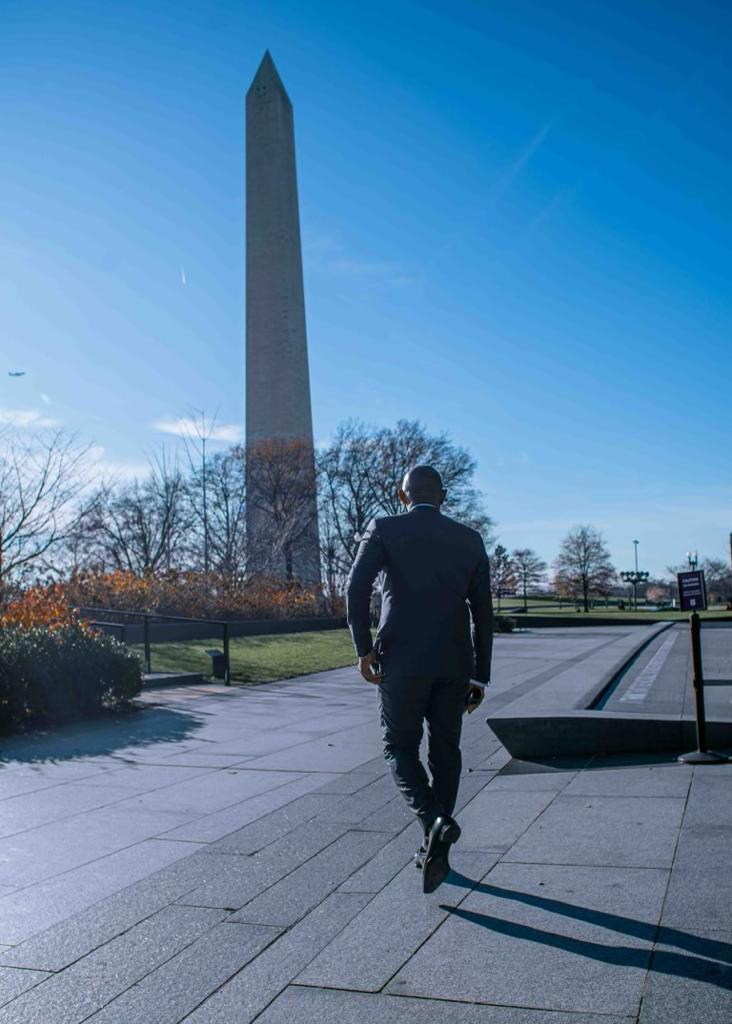 I ended this panel by telling the American private sector leaders to change the stereotype about Africa in the boardrooms. Africa is a continent of opportunity, of investment and investment return. I welcomed Visa's announcement of a $1bn dollar investment in research and financial infrastructure. The mindset about Africa must change. Africa should be embraced the same way other parts of the world are embraced.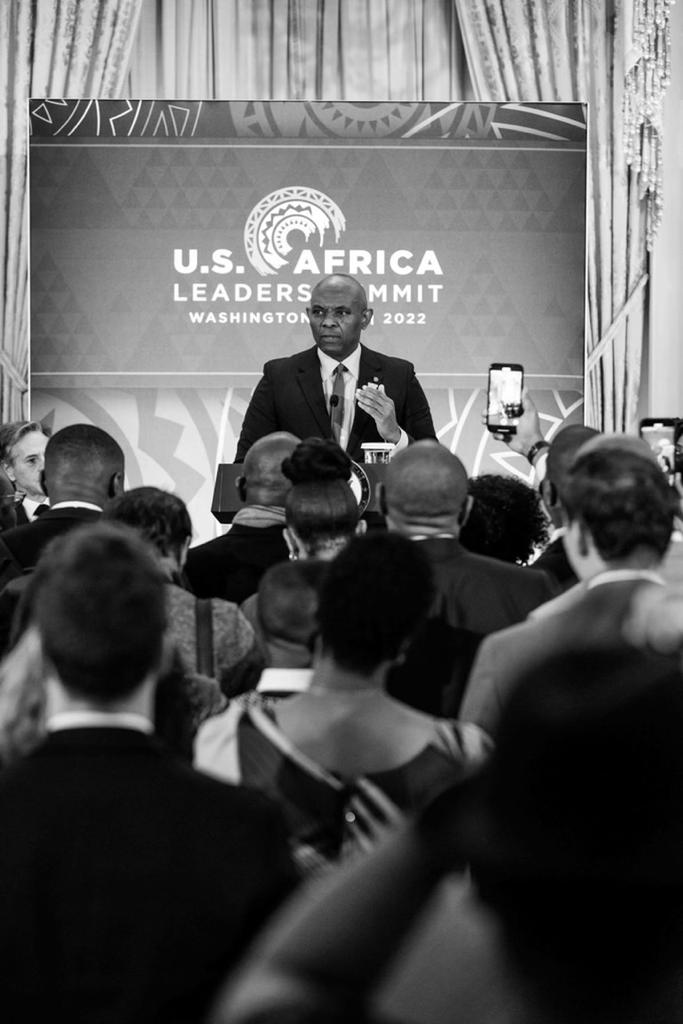 Thank you once again, Mr President, the Secretary of State, our friends in the Administration and the agencies, USADF, USAID, Prosper Africa – and our entrepreneurs who told their stories – and we look forward to action!
Africapitalism #USAfricaLeadersSummit
TOEWay